European court rejects case vs Germany over Afghan airstrike
United States Courts
The European Court of Human Rights on Tuesday rejected a complaint against Germany's refusal to prosecute an officer who ordered the deadly bombing in 2009 of two fuel tankers in northern Afghanistan.

Scores of people died when U.S. Air Force jets bombed the tankers hijacked by the Taliban near Kunduz. The strike was ordered by the commander of the German base in Kunduz, Col. Georg Klein, who feared insurgents could use the trucks to carry out attacks.

Contrary to the intelligence Klein based his decision on, most of those swarming the trucks were local civilians invited by the Taliban to siphon fuel from the vehicles after they had become stuck in a riverbed.

An Afghan man who lost two sons aged 8 and 12 in the airstrike, Abdul Hanan, took the case to the European Court of Human Rights after German authorities declined to prosecute Klein. He alleged that Germany failed to conduct an effective investigation and that no "effective domestic remedy" to that had been available in Germany.

The Strasbourg, France-based court rejected the complaints. It found that German federal prosecutors were "able to rely on a considerable amount of material concerning the circumstances and the impact of the airstrike."

It also noted that courts including Germany's highest, the Federal Constitutional Court, rejected cases by Hanan. And it added that a parliamentary commission of inquiry "had ensured a high level of public scrutiny of the case."

Wolfgang Kaleck, the head of the European Center for Constitutional and Human Rights who provided legal support to Hanan, said the verdict was a disappointment for the plaintiff and his fellow villagers, but noted that judges had made clear that governments have a duty to at least investigate such cases.

"The bombardment and the dozens of civilian deaths didn't result in a rebuke, there's no resumption of the criminal case," he told reporters after the court announced its decision. "On the other hand it will be very important internationally, also in future, that the European Convention on Human Rights applies," Kaleck said. "That's to say, those who conduct such military operations have to legally answer for them afterward, hopefully to a greater extent than in the Kunduz case."

A separate legal effort to force Germany to pay more compensation than the $5,000 it has so far given families for each victim was rejected last year by the Federal Constitutional Court. This civil case can still be appealed in Strasbourg.
Related listings
United States Courts

12/20/2018

A federal appeals court agreed Thursday to take up a case accusing Donald Trump of profiting off the presidency in violation of the U.S. Constitution, giving the president's legal team its first major victory in the case.The order issued by the U.S. ...

United States Courts

10/20/2018

The Texas Supreme Court has reversed itself and granted the state's request to review a case dealing with the disclosure of an execution drug supplier that officials have fought for years to keep secret.The Texas Supreme Court on Friday approved the ...

United States Courts

09/25/2018

A group of judicial stand-ins representing West Virginia's Supreme Court was hearing challenges Monday to GOP Gov. Jim Justice's appointments of two Republican politicians to replace two departed justices.Democrats have called the impeachments that i...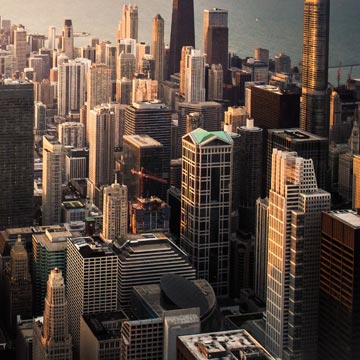 Victorville CA DUI Lawyers - Drunk Driving Defense Attorney
If you fail a sobriety test or have a blood alcohol level above 0.8%, you are considered to be driving under the influence in which you will be arrested. During this time you will be read your Miranda rights and it is crucial to exercise your right to remain silent. As they say, "anything you say can and will be held against you in court." The courtroom takes no mercy on drunk drivers and any statement you make during your arrest will only damage your case. The charges you are facing for a DUI range from fines, a 12-month suspension on your license and worst-case scenario, prison time. Your attorney will be able to analyze your situation to decide the best way to go about your case. Our Victorville CA DUI Lawyers attorneys know the tricky ways to challenge all of the DUI tests and know how to claim improper collection of evidence. We will be able to negotiate on your behalf and free you from charges and help you keep your drivers license. The DUI process can last up to several months, we can make this process easier on you.