Appeals court agrees to hear case involving Trump DC hotel
United States Courts
A federal appeals court agreed Thursday to take up a case accusing Donald Trump of profiting off the presidency in violation of the U.S. Constitution, giving the president's legal team its first major victory in the case.

The order issued by the U.S. Court of Appeals for the Fourth Circuit in Richmond, Virginia, hits the pause button on the ongoing federal court case in Maryland before deadlines to respond to subpoenas issued earlier this month seeking tax returns, receipts and other records from 13 Trump businesses and other entities.

It came just three days after Justice Department lawyers filed papers seeking a writ of mandamus appeal, criticizing U.S. District Judge Peter J. Messitte and arguing that that the "intrusive" discovery that has already begun would distract the president from his performance of his constitutional duties and could cause separation of powers concerns.

For Justice to succeed at the appeals level, they must meet a demanding standard that would partly rest on showing Messitte's decisions to be clearly wrong.

The lawsuit brought by the attorneys general of Maryland and the District of Columbia alleges that because Trump has not divested himself of his business holdings, foreign and domestic government spending at Trump's Washington hotel amounts to gifts to the president in violation of the Constitution's emoluments clause.

Oral arguments before the three-judge appeals court are scheduled for March, delaying what had been a brisk discovery schedule set in the district court by several months. The order also notes that lawyers should be prepared to also address substantive issues such as whether the plaintiffs in the case can even sue and, if victorious, compel the president to stop violating the Constitution.

Justice Department spokeswoman Kelly Laco told The Associated Press the "DOJ is pleased" by the order.

Maryland Attorney General Brian E. Frosh and D.C. Attorney General Karl A. Racine issued a joint statement calling the decision merely "a procedural one" and "not a ruling on the merits of our historic lawsuit against President Trump."

"We firmly believe that the federal district court got it right when it allowed us to move forward with this action and discovery. We look forward to defending our position before the court and continuing our efforts to stop President Trump from violating the Constitution by using his office for profit," they said.
Related listings
United States Courts

10/20/2018

The Texas Supreme Court has reversed itself and granted the state's request to review a case dealing with the disclosure of an execution drug supplier that officials have fought for years to keep secret.The Texas Supreme Court on Friday approved the ...

United States Courts

09/25/2018

A group of judicial stand-ins representing West Virginia's Supreme Court was hearing challenges Monday to GOP Gov. Jim Justice's appointments of two Republican politicians to replace two departed justices.Democrats have called the impeachments that i...

United States Courts

07/30/2017

There are 13 appellate courts that sit below the U.S. Supreme Court, and they are called the U.S. Courts of Appeals. The 94 federal judicial districts are organized into 12 regional circuits, each of which has a court of appeals. The appellate ...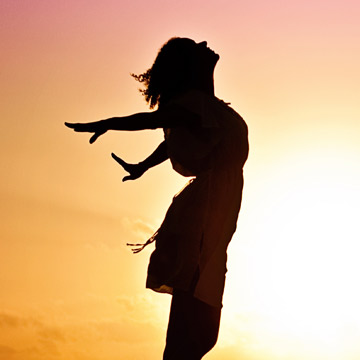 Forte Law Group is a trusted resource to protect your child's needs.
Based on the culmination of ongoing state, municipal and board of education budget cuts, coupled with school districts having to do more with less resources, the current climate within schools often dictates that you may require a special education attorney to achieve the best results when advocating for your child's right to a free appropriate public education. Coupled with increasing class sizes, your child may slip through the cracks within the school system itself and not be receiving an appropriate education with measurable goals and objectives.

A Connecticut Special Education Attorney Knows the Law

Often is the situation that there already exists a high level of frustration and contention between the family and school when special education and related services are not being appropriately delivered. Many times, the relationship between family and school results in an adversarial environment that is not conducive towards a team approach for the benefit of your child's needs.