Stand-ins to decide who sits on West Virginia Supreme Court
United States Courts
A group of judicial stand-ins representing West Virginia's Supreme Court was hearing challenges Monday to GOP Gov. Jim Justice's appointments of two Republican politicians to replace two departed justices.

Democrats have called the impeachments that imploded the state's highest court an unprecedented power grab by the West Virginia GOP. One of the petitions being heard on Monday says the choice of U.S. Rep. Evan Jenkins and ex-House speaker Tim Armstead violates "the clear will of the voters" who elected Democrats to their spots on the bench.

Justice appointed Jenkins and Armstead — who resigned as speaker of the House of Delegates in anticipation of his move to the court — to serve until a Nov. 6 special election in which both men are candidates.

Also on the November ballot is attorney William Schwartz, whose petition seeks to stop Jenkins and Armstead from temporarily serving on the court. His petition also accuses Jenkins of being ineligible because he hasn't actively practiced law recently. The state constitution requires justices to be admitted to practice law for at least 10 years prior to their election.

Jenkins and Schwartz are seeking to serve the remainder of retired Justice Robin Davis' term through 2024, while Armstead hopes to finish the term of retired Justice Menis Ketchum through 2020. Both Davis and Ketchum were elected as Democrats.

Ketchum resigned before the Republican-led House voted to impeach the remaining four justices. Davis then resigned in time to trigger an election for the remainder of her term. The others await Senate impeachment trials next month, including Allen Loughry, who is suspended, and Margaret Workman and Beth Walker, who recused themselves from hearing these petitions. Temporary Chief Justice Paul T. Farrell then appointed four circuit judges to hear the challenges.

According to Schwartz's petition, Jenkins voluntarily placed his West Virginia law license on inactive status in 2014 after he was elected to the U.S. House. But Jenkins said he's been admitted to practice law in the state for more than three decades. According to the bylaws of the State Bar, an inactive status means members are admitted to practice law but aren't taking clients or providing legal counseling.
Related listings
United States Courts

07/30/2017

There are 13 appellate courts that sit below the U.S. Supreme Court, and they are called the U.S. Courts of Appeals. The 94 federal judicial districts are organized into 12 regional circuits, each of which has a court of appeals. The appellate ...

United States Courts

07/30/2017

U.S. Supreme Court The Supreme Court is the final judge in all cases involving laws of Congress, and the highest law of all — the Constitution. The Supreme Court, however, is far from all-powerful. Its power is limited by the other two branches...

United States Courts

06/30/2017

Judicial Panel On Multidistrict Litigati - ECF U.S. Court Of Federal Claims - ECF U.S. Court Of International Trade - ECF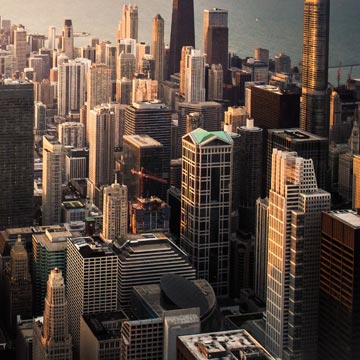 Victorville CA DUI Lawyers - Drunk Driving Defense Attorney
If you fail a sobriety test or have a blood alcohol level above 0.8%, you are considered to be driving under the influence in which you will be arrested. During this time you will be read your Miranda rights and it is crucial to exercise your right to remain silent. As they say, "anything you say can and will be held against you in court." The courtroom takes no mercy on drunk drivers and any statement you make during your arrest will only damage your case. The charges you are facing for a DUI range from fines, a 12-month suspension on your license and worst-case scenario, prison time. Your attorney will be able to analyze your situation to decide the best way to go about your case. Our Victorville CA DUI Lawyers attorneys know the tricky ways to challenge all of the DUI tests and know how to claim improper collection of evidence. We will be able to negotiate on your behalf and free you from charges and help you keep your drivers license. The DUI process can last up to several months, we can make this process easier on you.