Court to hear case over ID of Texas execution drug supplier
United States Courts
The Texas Supreme Court has reversed itself and granted the state's request to review a case dealing with the disclosure of an execution drug supplier that officials have fought for years to keep secret.

The Texas Supreme Court on Friday approved the state's appeal asking that it review a lower court's order that the state's prison agency must identify its execution drug supplier.

In June, the court had denied the state's request to review the ruling by Texas' 3rd Court of Appeals.

The case stems from a lawsuit seeking to identify the supplier Texas used in two 2014 executions. A measure was signed into law the next year allowing the state to keep future supplier records secret. Oral arguments in the case have been set for Jan. 23.

Maldives court overturns prison term for ex-president

A high court in the Maldives on Thursday overturned a prison sentence for the country's former strongman, who had been jailed for not cooperating with a police investigation into allegations he was trying to overthrow the government.

The court set aside the jail term of one year, seven months and six days imposed by the Criminal Court on ex-President Maumoon Abdul Gayoom.

Maumoon was jailed in June for not handing over his cellphone to investigators after being accused of being part of a plan to overthrow his half-brother, outgoing President Yameen Abdul Gayoom. Maumoon was among dozens of political opponents and officials jailed by Yameen during his five-year rule after trials criticized for alleged lack of due process.

Yameen lost last month's presidential election to joint opposition candidate Ibrahim Mohamed Solih. The court ruled Thursday that the lower court did not follow correct trial procedures.
Related listings
United States Courts

09/25/2018

A group of judicial stand-ins representing West Virginia's Supreme Court was hearing challenges Monday to GOP Gov. Jim Justice's appointments of two Republican politicians to replace two departed justices.Democrats have called the impeachments that i...

United States Courts

07/30/2017

There are 13 appellate courts that sit below the U.S. Supreme Court, and they are called the U.S. Courts of Appeals. The 94 federal judicial districts are organized into 12 regional circuits, each of which has a court of appeals. The appellate ...

United States Courts

07/30/2017

U.S. Supreme Court The Supreme Court is the final judge in all cases involving laws of Congress, and the highest law of all — the Constitution. The Supreme Court, however, is far from all-powerful. Its power is limited by the other two branches...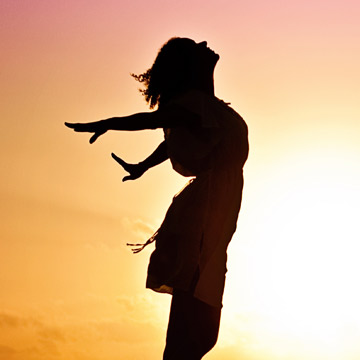 Forte Law Group is a trusted resource to protect your child's needs.
Based on the culmination of ongoing state, municipal and board of education budget cuts, coupled with school districts having to do more with less resources, the current climate within schools often dictates that you may require a special education attorney to achieve the best results when advocating for your child's right to a free appropriate public education. Coupled with increasing class sizes, your child may slip through the cracks within the school system itself and not be receiving an appropriate education with measurable goals and objectives.

A Connecticut Special Education Attorney Knows the Law

Often is the situation that there already exists a high level of frustration and contention between the family and school when special education and related services are not being appropriately delivered. Many times, the relationship between family and school results in an adversarial environment that is not conducive towards a team approach for the benefit of your child's needs.