Adnan Syed's lawyer appeals to Maryland Supreme Court
National News
Adnan Syed's lawyer asked Maryland's highest court on Wednesday to overturn a lower court's ruling that reinstated his murder conviction from more than two decades ago — after he was freed last year in a legal case that gained international attention from the hit podcast "Serial."

Syed's lawyer also is asking the court to prevent her client from being incarcerated while the Supreme Court of Maryland's review is pending

"He is grateful that the victim's representative and Attorney General have consented to the stay," a statement from the Maryland public defender's office said while announcing the court filings. "Reincarcerating Adnan would be devastating for him and his family and would be an affront to justice."

Syed's counsel filed a petition that asks the state's highest court to review several legal issues raised by the victim's family, who contended they were not given enough notice to testify at a court hearing.

The legal issues include whether former Baltimore State's Attorney Marilyn Mosby's decision to dismiss the charges against Syed last year made the family's court challenge moot. The issues also include whether attendance on Zoom satisfied the right of the victim's representative to attend the hearing and whether the notice of the hearing was sufficient.

Syed's lawyer also is asking the court to consider whether the Appellate Court of Maryland's reversal is appropriate without showing that the result of the hearing that decided his release would have been different.

"Adnan's innocence is not at issue, but his rights as a defendant and freedom as an exoneree are directly impacted by the Appellate Court of Maryland's decision," said Erica Suter, Syed's lawyer, in a statement.

Suter said the issues raised in the case "have broader implications for our entire legal system, most notably the authority of the State to dismiss a case, the role of victims' representatives in proceedings to redress unjust convictions, and the restrictions placed on judges' discretion to utilize remote communication services like Zoom."
Related listings
Senegal's main opposition leader on Monday was given a six-month suspended prison sentence by an appeals court in the West African nation over a defamation case brought against him by a government minister.The court ruling against Ousmane Sonko...

Donald Trump 's lawyers have asked a federal court to take control of his New York City criminal case. They argued Thursday that the former president can't be tried in the state court where his historic indictment was brought because the ...

A federal appeals court has temporarily blocked House Republicans from questioning a former Manhattan prosecutor about the criminal case against ex-President Donald Trump, the latest twist in a legal battle between Manhattan District Attorney Alvin B...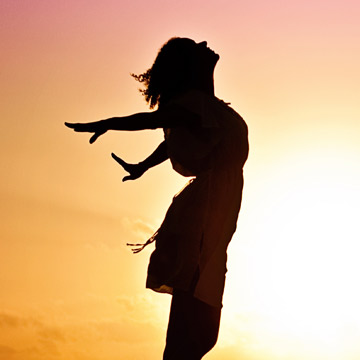 Forte Law Group is a trusted resource to protect your child's needs.
Based on the culmination of ongoing state, municipal and board of education budget cuts, coupled with school districts having to do more with less resources, the current climate within schools often dictates that you may require a special education attorney to achieve the best results when advocating for your child's right to a free appropriate public education. Coupled with increasing class sizes, your child may slip through the cracks within the school system itself and not be receiving an appropriate education with measurable goals and objectives.

A Connecticut Special Education Attorney Knows the Law

Often is the situation that there already exists a high level of frustration and contention between the family and school when special education and related services are not being appropriately delivered. Many times, the relationship between family and school results in an adversarial environment that is not conducive towards a team approach for the benefit of your child's needs.