Donald Trump seeks to move NY criminal case to federal court
National News
Donald Trump 's lawyers have asked a federal court to take control of his New York City criminal case. They argued Thursday that the former president can't be tried in the state court where his historic indictment was brought because the alleged conduct occurred while he was in office.

In court papers, Trump's lawyers said the criminal case "involves important federal questions," including alleged violations of federal election law. Federal officers, including former presidents, have the right to be tried in federal court for charges arising from "conduct performed while in office," the lawyers argued.

Echoing Trump's claims that his indictment is "politically motivated," lawyer Susan Necheles urged the federal court to exert its "protective jurisdiction" and seize the case from the state courts where Manhattan District Attorney Alvin Bragg routinely practices.

Such requests are rarely granted in criminal cases, although Trump's request is unprecedented because he's the first former president ever charged with a crime.

"This effort is extremely unlikely to succeed," said Rebecca Roiphe, a professor at New York Law School. "It's not even clear that this would be a particularly effective delay tactic."

Moving the case could give Trump some advantages, such as a broader, more politically diverse jury pool — but the fundamentals of the case would remain largely intact.

The Manhattan district attorney's office would still prosecute him and state law would still apply, but with the oversight of a federal judge, said University of Iowa law professor Derek Muller.
Related listings
A federal appeals court has temporarily blocked House Republicans from questioning a former Manhattan prosecutor about the criminal case against ex-President Donald Trump, the latest twist in a legal battle between Manhattan District Attorney Alvin B...

The countries of the United Nations led by the island state of Vanuatu adopted what they called a historic resolution Wednesday calling for the U.N.'s highest court to strengthen countries' obligations to curb warming and protect communit...

Justice Ruth Bader Ginsburg, a champion for women's rights whose death ahead of the 2020 election allowed the Supreme Court to become more conservative, will be remembered during ceremonies Friday at the high court.Ginsburg, who served as a jus...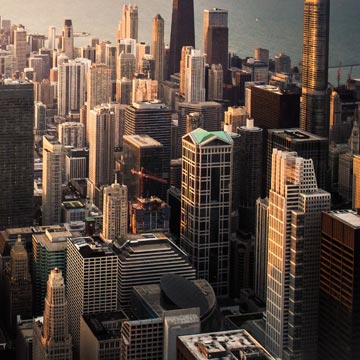 Victorville CA DUI Lawyers - Drunk Driving Defense Attorney
If you fail a sobriety test or have a blood alcohol level above 0.8%, you are considered to be driving under the influence in which you will be arrested. During this time you will be read your Miranda rights and it is crucial to exercise your right to remain silent. As they say, "anything you say can and will be held against you in court." The courtroom takes no mercy on drunk drivers and any statement you make during your arrest will only damage your case. The charges you are facing for a DUI range from fines, a 12-month suspension on your license and worst-case scenario, prison time. Your attorney will be able to analyze your situation to decide the best way to go about your case. Our Victorville CA DUI Lawyers attorneys know the tricky ways to challenge all of the DUI tests and know how to claim improper collection of evidence. We will be able to negotiate on your behalf and free you from charges and help you keep your drivers license. The DUI process can last up to several months, we can make this process easier on you.