Suspect in fatal stabbing of Cash App founder pleads not guilty
Headline Legal News
Tech consultant Nima Momeni pleaded not guilty Thursday to a murder charge in the stabbing death of Cash App founder Bob Lee on the streets of San Francisco.

San Francisco Superior Court Judge Victor Hwang ordered Momeni, 38, kept in jail without bail, saying he posed a public safety risk if released. Momeni, who appeared in an orange sweatshirt and pants, did not speak, and his attorney Paula Canny entered the plea on his behalf.

The case has drawn national attention, partly given Lee's status in the tech world. Lee was found with three stab wounds, including one to the heart, shortly after 2:30 a.m. April 4 and was taken to a hospital where he later died. He was found in the Rincon Hill neighborhood in downtown San Francisco, which has tech offices and condominiums but little activity in the early morning hours.

Lee, 43, created Cash App, a mobile payment service, and was the chief product officer of the cryptocurrency MobileCoin. He was mourned as a loving father of two who made friends wherever he went.

Prosecutors have not provided a motive but say Momeni stabbed Lee after a dispute related to Momeni's sister, who appeared in court Thursday alongside their mother.

Assistant District Attorney Omid Talai argued Thursday to detain Momeni without bail, saying that the defendant drove Lee to a secluded spot and used a knife that was part of a unique kitchen set belonging to his sister. Police recovered a knife with a 4-inch (10-centimeter) blade at the scene.

Talai said that analysis showed Momeni's DNA on the handle of the knife and Lee's DNA on the bloody blade and no evidence that Lee had touched the handle, contradicting Canny's claim of self-defense for her client.

But Canny said that Momeni did not drive Lee to a secluded spot with the aim of killing him. Instead, she said, Lee directed him to pull over after calling an Uber because the two had argued. The last time Momeni saw Lee, Canny said, Lee was standing upright and walking away.
Related listings
Headline Legal News

05/15/2023

Election integrity and Pennsylvania's mail-in voting law are prominent subjects in the state's Republican primary contest for an open state Supreme Court seat, as Donald Trump continues to baselessly claim that the 2020 election was stole...

Headline Legal News

04/29/2023

A federal judge overseeing the New Orleans Roman Catholic bankruptcy recused himself in a late-night reversal that came a week after an Associated Press report showed he donated tens of thousands of dollars to the archdiocese and consistently ruled i...

Headline Legal News

04/19/2023

The Supreme Court on Wednesday rejected a Turkish bank's main arguments for dismissing a lawsuit accusing it of helping Iran evade U.S. sanctions, but the court sent the case back for additional review.Halkbank, a bank owned by Turkey, had argu...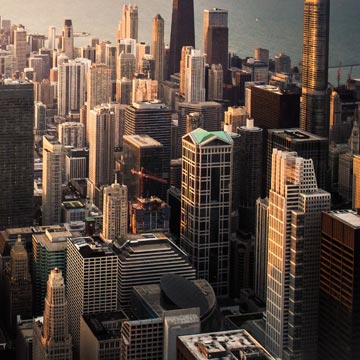 Victorville CA DUI Lawyers - Drunk Driving Defense Attorney
If you fail a sobriety test or have a blood alcohol level above 0.8%, you are considered to be driving under the influence in which you will be arrested. During this time you will be read your Miranda rights and it is crucial to exercise your right to remain silent. As they say, "anything you say can and will be held against you in court." The courtroom takes no mercy on drunk drivers and any statement you make during your arrest will only damage your case. The charges you are facing for a DUI range from fines, a 12-month suspension on your license and worst-case scenario, prison time. Your attorney will be able to analyze your situation to decide the best way to go about your case. Our Victorville CA DUI Lawyers attorneys know the tricky ways to challenge all of the DUI tests and know how to claim improper collection of evidence. We will be able to negotiate on your behalf and free you from charges and help you keep your drivers license. The DUI process can last up to several months, we can make this process easier on you.