Supreme Court rejects Turkish bank's arguments in Iran case
Headline Legal News
The Supreme Court on Wednesday rejected a Turkish bank's main arguments for dismissing a lawsuit accusing it of helping Iran evade U.S. sanctions, but the court sent the case back for additional review.

Halkbank, a bank owned by Turkey, had argued that a federal law, the Foreign Sovereign Immunities Act of 1976, gave foreign states absolute immunity from criminal prosecution in U.S. courts. It also said federal courts don't have jurisdiction to oversee the case.

"We disagree with Halkbank on both points," Justice Brett Kavanaugh wrote for himself and six of his eight colleagues.

Still, Kavanaugh said the case should go back to a lower court for further review. He said the lower court "did not fully consider the various arguments regarding common-law immunity that the parties press in this Court."

The federal government says the bank "participated in the largest-known conspiracy to evade the United States' economic sanctions on Iran," laundering billions of dollars worth of Iranian oil and natural gas proceeds. The government says that working with an Iranian-Turkish businessman, the bank created ways for Iran to access the funds — including shipments of gold and fake food shipments. The government says that the schemes "freed up approximately $20 billion of restricted Iranian funds."

The businessman, Reza Zarrab, has pleaded guilty.

The case was initiated under the Trump administration but was continued by the Biden administration.

The case is Turkiye Halk Bankasi A.S. v. United States, 21-1450.
Related listings
Headline Legal News

04/11/2023

The Biden administration and a drug manufacturer asked the Supreme Court on Friday to preserve access to an abortion drug free from restrictions imposed by lower court rulings, while a legal fight continues.The Justice Department and Danco Laboratori...

Headline Legal News

04/06/2023

<p>During a <a href="https://hanulinsurance.com/life-insurance-policy-review">life insurance policy review</a>, you should look at your current coverage and beneficiaries and decide if any adjustments should be made. A Life Insuranc...

Headline Legal News

04/03/2023

Nine months ago, President Joe Biden signed a sweeping bipartisan gun law, the most significant legislative response to gun violence in decades."Lives will be saved," he said at the White House.The law has already prevented some potential...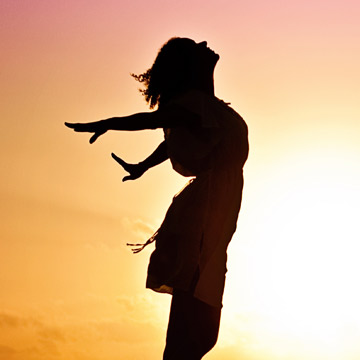 Forte Law Group is a trusted resource to protect your child's needs.
Based on the culmination of ongoing state, municipal and board of education budget cuts, coupled with school districts having to do more with less resources, the current climate within schools often dictates that you may require a special education attorney to achieve the best results when advocating for your child's right to a free appropriate public education. Coupled with increasing class sizes, your child may slip through the cracks within the school system itself and not be receiving an appropriate education with measurable goals and objectives.

A Connecticut Special Education Attorney Knows the Law

Often is the situation that there already exists a high level of frustration and contention between the family and school when special education and related services are not being appropriately delivered. Many times, the relationship between family and school results in an adversarial environment that is not conducive towards a team approach for the benefit of your child's needs.