Judge in Catholic bankruptcy recuses over church donations
Headline Legal News

A federal judge overseeing the New Orleans Roman Catholic bankruptcy recused himself in a late-night reversal that came a week after an Associated Press report showed he donated tens of thousands of dollars to the archdiocese and consistently ruled in favor of the church in the case involving nearly 500 clergy sex abuse victims.

U.S. District Judge Greg Guidry initially announced hours after the AP report that he would stay on the case, citing the opinion of fellow federal judges that no "reasonable person" could question his impartiality. But amid mounting pressure and persistent questions, he changed course late Friday in a terse, one-page filing.

"I have decided to recuse myself from this matter in order to avoid any possible appearance of personal bias or prejudice," Guidry wrote. The 62-year-old jurist has overseen the 3-year-old bankruptcy in an appellate role, and his recusal is likely to throw the case into disarray and trigger new hearings and appeals of every consequential ruling he's made.

But legal experts say it was the only action to take under the circumstances, citing federal law that calls on judges to step aside in any proceeding in which their "impartiality might reasonably be questioned."

"This was a clear and blatant conflict that existed for some time," said Joel Friedman, a longtime legal analyst in New Orleans who is now a law professor at Arizona State University. "It creates the exact problem the rules are designed to avoid, the impression to the public that he's not an impartial decisionmaker."

Guidry's recusal underscores how tightly woven the church is in the city's power structure, a coziness perhaps best exemplified when executives of the NFL's New Orleans Saints secretly advised the archdiocese on public relations messaging at the height of its clergy abuse crisis.
Related listings
Headline Legal News

04/19/2023

The Supreme Court on Wednesday rejected a Turkish bank's main arguments for dismissing a lawsuit accusing it of helping Iran evade U.S. sanctions, but the court sent the case back for additional review.Halkbank, a bank owned by Turkey, had argu...

Headline Legal News

04/11/2023

The Biden administration and a drug manufacturer asked the Supreme Court on Friday to preserve access to an abortion drug free from restrictions imposed by lower court rulings, while a legal fight continues.The Justice Department and Danco Laboratori...

Headline Legal News

04/06/2023

<p>During a <a href="https://hanulinsurance.com/life-insurance-policy-review">life insurance policy review</a>, you should look at your current coverage and beneficiaries and decide if any adjustments should be made. A Life Insuranc...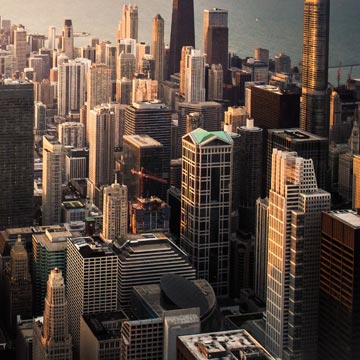 Victorville CA DUI Lawyers - Drunk Driving Defense Attorney
If you fail a sobriety test or have a blood alcohol level above 0.8%, you are considered to be driving under the influence in which you will be arrested. During this time you will be read your Miranda rights and it is crucial to exercise your right to remain silent. As they say, "anything you say can and will be held against you in court." The courtroom takes no mercy on drunk drivers and any statement you make during your arrest will only damage your case. The charges you are facing for a DUI range from fines, a 12-month suspension on your license and worst-case scenario, prison time. Your attorney will be able to analyze your situation to decide the best way to go about your case. Our Victorville CA DUI Lawyers attorneys know the tricky ways to challenge all of the DUI tests and know how to claim improper collection of evidence. We will be able to negotiate on your behalf and free you from charges and help you keep your drivers license. The DUI process can last up to several months, we can make this process easier on you.