PA mail-in voting law gets beaten up on GOP campaign trail
Headline Legal News
Election integrity and Pennsylvania's mail-in voting law are prominent subjects in the state's Republican primary contest for an open state Supreme Court seat, as Donald Trump continues to baselessly claim that the 2020 election was stolen.

This year, two GOP primary rivals for the state Supreme Court seat in Tuesday's primary election are signaling their disapproval of Pennsylvania's expansive mail-in voting law.

In one appearance last month, Carolyn Carluccio, a Montgomery County judge, called the mail-in voting law "bad" for the state and for faith in elections. She suggested elections are too "secretive" and promised that if the law comes before the high court "I'm going to be happy to take a look at it."

Meanwhile, Patricia McCullough, a judge on the statewide Commonwealth Court, repeatedly highlights her rulings in election-related cases, including voting to throw out the mail-in voting law.

"Election integrity, that seems to be like the most important issue to the people right now," McCullough told an interviewer on public access television in Erie last month.

Both parties will pick a high court nominee to run in November's general election. The state's highest court currently has four justices elected as Democrats and two as Republicans. The seat is open following the death of Chief Justice Max Baer last fall.

Allegations about election fraud and opposition to Pennsylvania's mail-in voting law have persisted in Republican primaries in 2021 and 2022, demonstrating just how influential Trump's extreme and baseless election claims are to the GOP campaign trail.

In last year's governor's race, for instance, every candidate in the GOP's nine-person field vowed to repeal the 2019 law that established no-excuse mail-in voting in Pennsylvania.

A third Republican-backed challenge to the mail-in voting law is pending in state courts, while Republicans have repeatedly gone to court to try to ensure that ballots cast by legal, eligible voters are thrown out for technical errors, like a missing envelope, signature or date.
Related listings
Headline Legal News

04/29/2023

A federal judge overseeing the New Orleans Roman Catholic bankruptcy recused himself in a late-night reversal that came a week after an Associated Press report showed he donated tens of thousands of dollars to the archdiocese and consistently ruled i...

Headline Legal News

04/19/2023

The Supreme Court on Wednesday rejected a Turkish bank's main arguments for dismissing a lawsuit accusing it of helping Iran evade U.S. sanctions, but the court sent the case back for additional review.Halkbank, a bank owned by Turkey, had argu...

Headline Legal News

04/11/2023

The Biden administration and a drug manufacturer asked the Supreme Court on Friday to preserve access to an abortion drug free from restrictions imposed by lower court rulings, while a legal fight continues.The Justice Department and Danco Laboratori...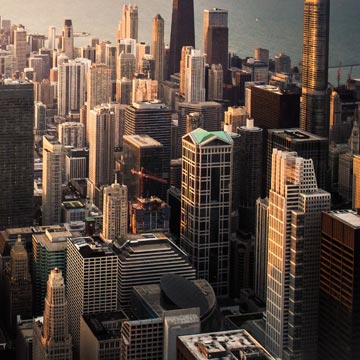 Victorville CA DUI Lawyers - Drunk Driving Defense Attorney
If you fail a sobriety test or have a blood alcohol level above 0.8%, you are considered to be driving under the influence in which you will be arrested. During this time you will be read your Miranda rights and it is crucial to exercise your right to remain silent. As they say, "anything you say can and will be held against you in court." The courtroom takes no mercy on drunk drivers and any statement you make during your arrest will only damage your case. The charges you are facing for a DUI range from fines, a 12-month suspension on your license and worst-case scenario, prison time. Your attorney will be able to analyze your situation to decide the best way to go about your case. Our Victorville CA DUI Lawyers attorneys know the tricky ways to challenge all of the DUI tests and know how to claim improper collection of evidence. We will be able to negotiate on your behalf and free you from charges and help you keep your drivers license. The DUI process can last up to several months, we can make this process easier on you.