Islamic scholar acquitted of rape by Swiss court
Headline Legal News
A Swiss court on Wednesday acquitted noted Islamic scholar Tariq Ramadan on charges of rape and "sexual constraint," citing lack of material evidence more than a decade after the alleged actions, contradictory witness statements and what resembled love messages to the accused.

The court said it would pay Ramadan's lawyers' fees. It was a first victory for the former Oxford scholar with a worldwide reputation who had a brutal fall from grace with similar accusations still pending in France.

Ramadan faces potential trial in France over allegations by several other women that emerged more than five years ago.

Ramadan, a Swiss citizen, was jailed in February 2018 in France and handed preliminary rape charges over two alleged assaults in France, one in 2009 and another in 2012. A third woman filed a rape complaint against him in March. He was released on bail nine months later.

The outspoken scholar has consistently denied any wrongdoing and filed a lawsuit saying the allegations were false.

In the Swiss case, the court noted that it didn't pass judgment on Ramadan's sexual practices or his morality. A statement said the plaintiff's accusations weren't corroborated by any material elements, including traces of sperm or blood. It also considered the "the numerous internet exchanges" between the Swiss plaintiff and several people implicated in the French case were "of a nature to influence" what she and witnesses told the court.

The court said that messages the plaintiff exchanged with Ramadan immediately after the acts in question and for weeks later appear more like "messages of love and, above all, make no mention" of her allegations during a night at a hotel.

"The court was not able to establish guilt beyond a reasonable doubt," the statement said.
Related listings
Headline Legal News

05/19/2023

Tech consultant Nima Momeni pleaded not guilty Thursday to a murder charge in the stabbing death of Cash App founder Bob Lee on the streets of San Francisco.San Francisco Superior Court Judge Victor Hwang ordered Momeni, 38, kept in jail without bail...

Headline Legal News

05/15/2023

Election integrity and Pennsylvania's mail-in voting law are prominent subjects in the state's Republican primary contest for an open state Supreme Court seat, as Donald Trump continues to baselessly claim that the 2020 election was stole...

Headline Legal News

04/29/2023

A federal judge overseeing the New Orleans Roman Catholic bankruptcy recused himself in a late-night reversal that came a week after an Associated Press report showed he donated tens of thousands of dollars to the archdiocese and consistently ruled i...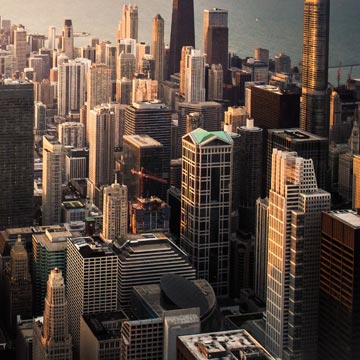 Victorville CA DUI Lawyers - Drunk Driving Defense Attorney
If you fail a sobriety test or have a blood alcohol level above 0.8%, you are considered to be driving under the influence in which you will be arrested. During this time you will be read your Miranda rights and it is crucial to exercise your right to remain silent. As they say, "anything you say can and will be held against you in court." The courtroom takes no mercy on drunk drivers and any statement you make during your arrest will only damage your case. The charges you are facing for a DUI range from fines, a 12-month suspension on your license and worst-case scenario, prison time. Your attorney will be able to analyze your situation to decide the best way to go about your case. Our Victorville CA DUI Lawyers attorneys know the tricky ways to challenge all of the DUI tests and know how to claim improper collection of evidence. We will be able to negotiate on your behalf and free you from charges and help you keep your drivers license. The DUI process can last up to several months, we can make this process easier on you.