New Mexico Supreme court mediates clash on pandemic aid
Bar Associations
New Mexico's Supreme Court is considering whether state legislators should have a greater say in the spending more than $1 billion in federal pandemic aid.

Arguments in the case were scheduled for Wednesday morning at the five-seat high court. A bipartisan list of state senators is challenging Gov. Michelle Lujan Grisham as she asserts authority over federal pandemic aid approved by President Joe Biden in March.

Lujan Grisham, a Democrat running for reelection in 2022, has used the relief funds to replenish the state unemployment insurance trust, underwrite millions of dollars in sweepstakes prizes for people who got vaccinated, prop up agriculture wages amid a shortage of chile pickers and provide incentives for the unemployed to return to work. Decisions still are pending on more than $1 billion in federal relief for New Mexico.

In a written court briefings, Lujan Grisham said a state Supreme Court decision nearly 50 years ago upheld the governor's discretion over federal funding at universities and should hold true broadly regarding federal pandemic relief funds.

Republican Senate minority leader Gregory Baca of Belen and Democratic Sen. Jacob Candelaria of Albuquerque initiated efforts to challenge the governor's spending authority.

Supportive legal briefs have been filed by state Treasurer Tim Eichenberg and four long-serving Democratic senators. Critics of the governor have said she has overstepped her constitutional authority, blocking the Legislature's representation of diverse views on how to spend the pandemic relief money.
Related listings
Bar Associations

06/14/2021

With abortion and guns already on the agenda, the conservative-dominated Supreme Court is considering adding a third blockbuster issue — whether to ban consideration of race in college admissions. The justices could say as soon as Monday whethe...

Bar Associations

04/19/2019

The Supreme Court is taking on a major test of LGBT rights in cases that look at whether federal civil rights law bans job discrimination on the basis of sexual orientation and gender identity.The justices said Monday they will hear cases involving p...

Bar Associations

10/07/2018

France's top court is ruling Wednesday in a case that may require some 1,700 women around the world to pay back compensation they received over rupture-prone breast implants.The decision is the latest in a years-long legal drama that has potential im...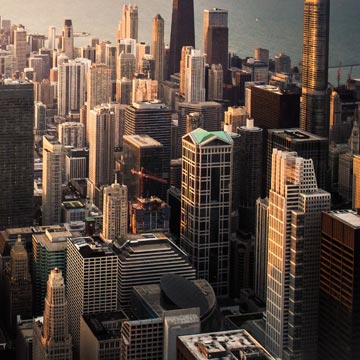 Victorville CA DUI Lawyers - Drunk Driving Defense Attorney
If you fail a sobriety test or have a blood alcohol level above 0.8%, you are considered to be driving under the influence in which you will be arrested. During this time you will be read your Miranda rights and it is crucial to exercise your right to remain silent. As they say, "anything you say can and will be held against you in court." The courtroom takes no mercy on drunk drivers and any statement you make during your arrest will only damage your case. The charges you are facing for a DUI range from fines, a 12-month suspension on your license and worst-case scenario, prison time. Your attorney will be able to analyze your situation to decide the best way to go about your case. Our Victorville CA DUI Lawyers attorneys know the tricky ways to challenge all of the DUI tests and know how to claim improper collection of evidence. We will be able to negotiate on your behalf and free you from charges and help you keep your drivers license. The DUI process can last up to several months, we can make this process easier on you.