Supreme Court to take up LGBT job discrimination cases
Bar Associations
The Supreme Court is taking on a major test of LGBT rights in cases that look at whether federal civil rights law bans job discrimination on the basis of sexual orientation and gender identity.

The justices said Monday they will hear cases involving people who claim they were fired because of their sexual orientation and another that involves a funeral home employee who was fired after disclosing that she was transitioning from male to female and dressed as a woman.

The cases will be argued in the fall, with decisions likely by June 2020 in the middle of the presidential election campaign. The issue is whether Title VII of the federal Civil Rights Act of 1964, which prohibits sex discrimination, protects LGBT people from job discrimination. Title VII does not specifically mention sexual orientation or transgender status, but federal appeals courts in Chicago and New York have ruled recently that gay and lesbian employees are entitled to protection from discrimination. The federal appeals court in Cincinnati has extended similar protections for transgender people.

The big question is whether the Supreme Court, with a strengthened conservative majority, will do the same. The cases are the court's first on LGBT rights since the retirement of Justice Anthony Kennedy, who authored the court's major gay rights opinions. President Donald Trump has appointed two justices, Neil Gorsuch and Brett Kavanaugh.

The justices had been weighing whether to take on the cases since December, an unusually long time, before deciding to hear them. It's unclear what caused the delay.
Related listings
Bar Associations

10/07/2018

France's top court is ruling Wednesday in a case that may require some 1,700 women around the world to pay back compensation they received over rupture-prone breast implants.The decision is the latest in a years-long legal drama that has potential im...

Bar Associations

08/24/2018

Iran went to the United Nations' highest court Monday in a bid to have U.S. sanctions lifted following President Donald Trump's decision earlier this year to re-impose them, calling the move "naked economic aggression."Iran filed the case with the In...

Bar Associations

01/23/2018

Sports doctor Larry Nassar's return to court to face another prison sentence for molesting gymnasts could unfold much the same as a hearing last week in another Michigan county.Judge Janice Cunningham has set aside several days for roughly 60 people ...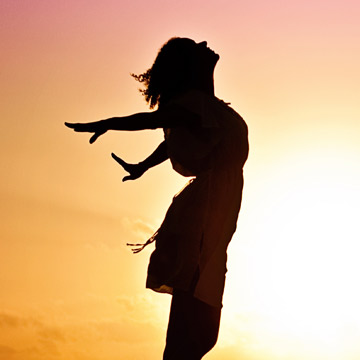 Forte Law Group is a trusted resource to protect your child's needs.
Based on the culmination of ongoing state, municipal and board of education budget cuts, coupled with school districts having to do more with less resources, the current climate within schools often dictates that you may require a special education attorney to achieve the best results when advocating for your child's right to a free appropriate public education. Coupled with increasing class sizes, your child may slip through the cracks within the school system itself and not be receiving an appropriate education with measurable goals and objectives.

A Connecticut Special Education Attorney Knows the Law

Often is the situation that there already exists a high level of frustration and contention between the family and school when special education and related services are not being appropriately delivered. Many times, the relationship between family and school results in an adversarial environment that is not conducive towards a team approach for the benefit of your child's needs.