Top French court to rule on faulty breast implant scandal
Bar Associations
France's top court is ruling Wednesday in a case that may require some 1,700 women around the world to pay back compensation they received over rupture-prone breast implants.

The decision is the latest in a years-long legal drama that has potential implications for tens of thousands of women from Europe to South America who received the faulty implants, which were made with industrial-grade silicone instead of medical silicone. The scandal helped lead to tougher European medical device regulations.

France's Court of Cassation is ruling Wednesday in one of multiple legal cases stemming from the affair. The case concerns German products-testing company TUV Rheinland, which was initially ordered to pay 5.7 million euros (currently $6.5 million) damages to the women.

The manufacturer of the implants, French company Poly Implant Prothese, or PIP, was convicted of fraud. But the bankrupt manufacturer couldn't pay damages to the women, who suffered from often painful, leaky implants — so they sought compensation from TUV Rheinland instead, arguing it should have never certified the product in the first place.

An appeals court in Aix-en-Provence later found the Germany company was not liable for the faulty implants, and ordered women to pay back the damages in 2015. TUV Rheinland lawyer Cecile Derycke says the company has paid 5.7 million euros ($6.5 million) overall to the women involved in this case, many in Colombia but also around Europe and elsewhere.

The case is now at the Court of Cassation, which will decide whether to uphold the appeals ruling or send it back for new legal proceedings. Lawyer Derycke argues that TUV Rheinland is being unfairly held responsible for PIP's wrongdoing.

Lawyer Olivier Aumaitre, representing thousands of women with the implants, argues that if no one is held responsible, then Europe's consumer product certification system is meaningless.

While 1,700 women will be directly affected by Wednesday's ruling, it could have fallout for thousands of others who joined other lawsuits seeking damages from TUV Rheinland.
Related listings
Bar Associations

08/24/2018

Iran went to the United Nations' highest court Monday in a bid to have U.S. sanctions lifted following President Donald Trump's decision earlier this year to re-impose them, calling the move "naked economic aggression."Iran filed the case with the In...

Bar Associations

01/23/2018

Sports doctor Larry Nassar's return to court to face another prison sentence for molesting gymnasts could unfold much the same as a hearing last week in another Michigan county.Judge Janice Cunningham has set aside several days for roughly 60 people ...

Bar Associations

10/06/2017

Gatorade has agreed not to make disparaging comments about water as part of a $300,000 settlement reached Thursday with California over allegations it misleadingly portrayed water's benefits in a cellphone game where users refuel Olympic runner Usain...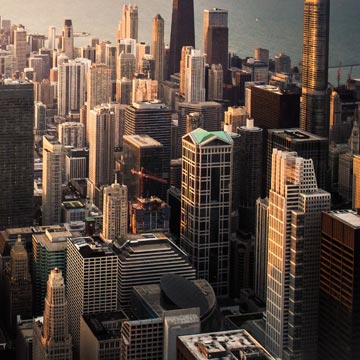 New Rochelle, New York Personal Injury Lawyers
If you or a loved one has been injured in an accident, contact Kommer, Bave & Ollman, LLP, in New Rochelle, New York, immediately. We can answer all your questions and work with you to determine if you have the grounds for a personal injury lawsuit. The attorneys at our firm are determined to resolve even the most difficult of cases. We will work closely with you to determine the best course of action to get your claim or case resolved in the most efficient way possible. We will fight for your right to compensation! No one should have to suffer a financial burden from the result of another person's carelessness. The attorneys at Kommer, Bave & Ollman, LLP will aggressively fight to ensure that justice is served on your behalf.
Business News