Justices consider Harvard case on race in college admissions
Bar Associations
With abortion and guns already on the agenda, the conservative-dominated Supreme Court is considering adding a third blockbuster issue — whether to ban consideration of race in college admissions.

The justices could say as soon as Monday whether they will hear an appeal claiming that Harvard discriminates against Asian American applicants, in a case that could have nationwide repercussions. The case would not be argued until the fall or winter.

"It would be a big deal because of the nature of college admissions across the country and because of the stakes of having this issue before the Supreme Court," said Gregory Garre, who twice defended the University of Texas' admissions program before the justices.

The presence of three appointees of former President Donald Trump could prompt the court to take up the case, even though it's only been five years since its last decision in a case about affirmative action in higher education.

In that Texas case, the court reaffirmed in a 4-3 decision that colleges and universities may consider race in admissions decisions. But they must do so in a narrowly tailored way to promote diversity, the court said in a decision that rejected the discrimination claims of a white applicant. Schools also bear the burden of showing why their consideration of race is appropriate.

Two members of that four-justice majority are gone from the court. Justice Ruth Bader Ginsburg died in September. Justice Anthony Kennedy retired in 2018.
Related listings
Bar Associations

04/19/2019

The Supreme Court is taking on a major test of LGBT rights in cases that look at whether federal civil rights law bans job discrimination on the basis of sexual orientation and gender identity.The justices said Monday they will hear cases involving p...

Bar Associations

10/07/2018

France's top court is ruling Wednesday in a case that may require some 1,700 women around the world to pay back compensation they received over rupture-prone breast implants.The decision is the latest in a years-long legal drama that has potential im...

Bar Associations

08/24/2018

Iran went to the United Nations' highest court Monday in a bid to have U.S. sanctions lifted following President Donald Trump's decision earlier this year to re-impose them, calling the move "naked economic aggression."Iran filed the case with the In...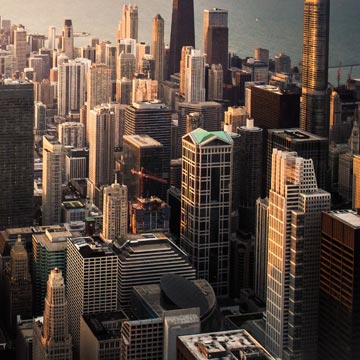 Victorville CA DUI Lawyers - Drunk Driving Defense Attorney
If you fail a sobriety test or have a blood alcohol level above 0.8%, you are considered to be driving under the influence in which you will be arrested. During this time you will be read your Miranda rights and it is crucial to exercise your right to remain silent. As they say, "anything you say can and will be held against you in court." The courtroom takes no mercy on drunk drivers and any statement you make during your arrest will only damage your case. The charges you are facing for a DUI range from fines, a 12-month suspension on your license and worst-case scenario, prison time. Your attorney will be able to analyze your situation to decide the best way to go about your case. Our Victorville CA DUI Lawyers attorneys know the tricky ways to challenge all of the DUI tests and know how to claim improper collection of evidence. We will be able to negotiate on your behalf and free you from charges and help you keep your drivers license. The DUI process can last up to several months, we can make this process easier on you.