No release for Hawaii woman accused of using dead baby's ID
United States Courts
trial, a U.S. magistrate judge ruled Wednesday.

According to prosecutors, Walter Glenn Primrose and Gwynn Darle Morrison are the real names of the couple who have been fraudulently living for decades under the stolen identities of Bobby Edward Fort and Julie Lyn Montague. Prosecutors say Primrose spent more than 20 years in the Coast Guard as Bobby Fort, where he obtained secret-level security clearance. After retiring in 2016, he used the secret clearance for a job as a U.S. defense contractor, prosecutors said.

There is no indication in court documents why the couple in 1987 assumed the identities of deceased children, who would have been more than a decade younger than them.

Previous rulings have kept them detained. At a hearing Wednesday asking a judge to release the wife, she identified herself as "Lyn Montague."

"I understand the court's concern — the allegation is my client has used a false and fraudulent name for almost her entire life and we cannot verify who she is," her attorney Megan Kau said.

Kau said she is not accused of committing a crime using an allegedly stolen identity.

As Kau's client was led out of the courtroom after U.S. Magistrate Judge Kenneth Mansfield's ruling, she said, "As expected." She referred to the situation as, "this whole idiotic thing."

A hearing for a similar request by her husband hasn't been scheduled. He has a new attorney who said Tuesday that he won't be ready in time for the couple's May 22 trial date. The newly appointed lawyer, Marc Victor, said he doesn't think he will be ready anytime this year.
Related listings
United States Courts

04/16/2023

The Iowa Supreme Court on Friday refused to dismiss a lawsuit against Gov. Kim Reynolds that seeks to require her office to respond to public record requests.The court in a unanimous decision rejected Reynolds' argument that her office wasn&rsq...

United States Courts

04/09/2023

A federal judge in Washington state on Friday ordered U.S. authorities not to make any changes that would restrict access to the abortion medication mifepristone in 17 Democratic-led states that sued over the issue, countering a ruling by a judge in ...

United States Courts

08/23/2022

Thailand's Constitutional Court on Monday received a petition from opposition lawmakers seeking a ruling on whether Prime Minister Prayuth Chan-ocha has reached the legal limit on how long he can remain in office.The petition, signed by 171 mem...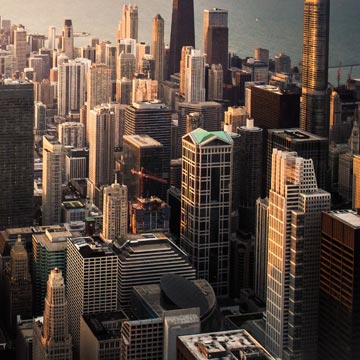 Victorville CA DUI Lawyers - Drunk Driving Defense Attorney
If you fail a sobriety test or have a blood alcohol level above 0.8%, you are considered to be driving under the influence in which you will be arrested. During this time you will be read your Miranda rights and it is crucial to exercise your right to remain silent. As they say, "anything you say can and will be held against you in court." The courtroom takes no mercy on drunk drivers and any statement you make during your arrest will only damage your case. The charges you are facing for a DUI range from fines, a 12-month suspension on your license and worst-case scenario, prison time. Your attorney will be able to analyze your situation to decide the best way to go about your case. Our Victorville CA DUI Lawyers attorneys know the tricky ways to challenge all of the DUI tests and know how to claim improper collection of evidence. We will be able to negotiate on your behalf and free you from charges and help you keep your drivers license. The DUI process can last up to several months, we can make this process easier on you.