Court rejects governor's move to dismiss public records suit
United States Courts
The Iowa Supreme Court on Friday refused to dismiss a lawsuit against Gov. Kim Reynolds that seeks to require her office to respond to public record requests.

The court in a unanimous decision rejected Reynolds' argument that her office wasn't obligated to respond in a timely matter to record requests and that she could avoid the state's open records law by simply ignoring the requests. The Supreme Court ordered that the case be returned to the district court where it would be decided on its merits.

"The governor's office wanted a rule that it and its agencies can ignore public records requests without any consequences," said Thomas Story, an attorney for the American Civil Liberties Union of Iowa, which represented three media organizations. "Instead, the Iowa Supreme Court has ruled that nobody is above the law."

In a statement, Reynolds blamed any delays on a busy staff due to the COVID-19 pandemic and said her office now is responding to records requests.

"While we disagree that this lawsuit should continue, my office has eliminated the backlog of open records requests and is committed to upholding our responsibility to respond to any new requests in a timely manner," Reynolds said in a statement.

The case stems from a 2021 lawsuit filed by the three media organizations and their reporters who claimed the governor had violated Iowa's open records law by ignoring requests for government records. The reporters had emailed the governor's office with eight different open-record requests between April 2020 and April 2021 and renewed each request at least once but didn't receive any response until filing a lawsuit in December 2021.
Related listings
United States Courts

04/09/2023

A federal judge in Washington state on Friday ordered U.S. authorities not to make any changes that would restrict access to the abortion medication mifepristone in 17 Democratic-led states that sued over the issue, countering a ruling by a judge in ...

United States Courts

08/23/2022

Thailand's Constitutional Court on Monday received a petition from opposition lawmakers seeking a ruling on whether Prime Minister Prayuth Chan-ocha has reached the legal limit on how long he can remain in office.The petition, signed by 171 mem...

United States Courts

08/07/2022

A Florida woman who was acquitted of murdering her husband, a prominent official at the University of Central Florida, was sentenced Friday to a year of probation for tampering with evidence.A judge sentenced Danielle Redlick in state court in Orland...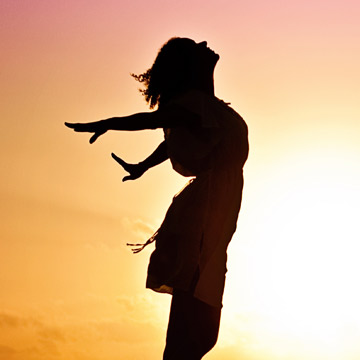 Forte Law Group is a trusted resource to protect your child's needs.
Based on the culmination of ongoing state, municipal and board of education budget cuts, coupled with school districts having to do more with less resources, the current climate within schools often dictates that you may require a special education attorney to achieve the best results when advocating for your child's right to a free appropriate public education. Coupled with increasing class sizes, your child may slip through the cracks within the school system itself and not be receiving an appropriate education with measurable goals and objectives.

A Connecticut Special Education Attorney Knows the Law

Often is the situation that there already exists a high level of frustration and contention between the family and school when special education and related services are not being appropriately delivered. Many times, the relationship between family and school results in an adversarial environment that is not conducive towards a team approach for the benefit of your child's needs.