Thai court asked to rule if prime minister must step down
United States Courts
Thailand's Constitutional Court on Monday received a petition from opposition lawmakers seeking a ruling on whether Prime Minister Prayuth Chan-ocha has reached the legal limit on how long he can remain in office.

The petition, signed by 171 members of the House of Representatives, asks the nine-member court to rule on an article in the constitution limiting prime ministers to eight years in office.

The court is widely expected to announce on Wednesday whether it will rule on the petition. It is uncertain whether the court, if it accepts the case, would temporarily suspend Prayuth from his duties until it issues a ruling.

At issue is the date that should be used in determining how long he has been in office. Prayuth, then army commander, seized power in May 2014 after toppling an elected government in a military coup. He led a ruling junta and was installed as prime minister on Aug. 24, 2014, under a provisional post-coup constitution. His critics and several legal experts contend this means he will complete eight years in office on Tuesday.

His supporters say the country's current constitution, which contains the provision limiting prime ministers to eight years, came into effect on April 6, 2017, and that should be used as the starting date. An even more generous interpretation is that the countdown began on June 9, 2019, when Prayuth took office under the new constitution following a 2019 general election.
Related listings
United States Courts

08/07/2022

A Florida woman who was acquitted of murdering her husband, a prominent official at the University of Central Florida, was sentenced Friday to a year of probation for tampering with evidence.A judge sentenced Danielle Redlick in state court in Orland...

United States Courts

08/01/2022

The Ohio Supreme Court has upheld the death penalty for a man who shot and killed a couple whose house and dog he was caring for while they were away on vacation.Death row inmate George Brinkman pleaded guilty to the 2017 deaths of Rogell and Roberta...

United States Courts

05/05/2021

Civil rights advocates sued a Maryland county on Wednesday to seek the court-ordered removal of a Confederate monument from a courthouse lawn on the state's Eastern Shore, calling it a racist symbol of oppression.In their federal lawsuit, an NA...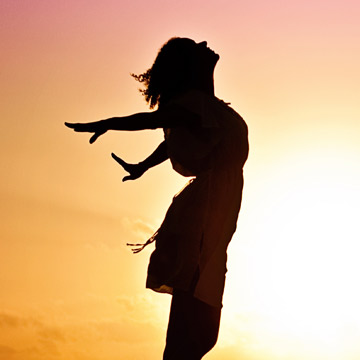 Forte Law Group is a trusted resource to protect your child's needs.
Based on the culmination of ongoing state, municipal and board of education budget cuts, coupled with school districts having to do more with less resources, the current climate within schools often dictates that you may require a special education attorney to achieve the best results when advocating for your child's right to a free appropriate public education. Coupled with increasing class sizes, your child may slip through the cracks within the school system itself and not be receiving an appropriate education with measurable goals and objectives.

A Connecticut Special Education Attorney Knows the Law

Often is the situation that there already exists a high level of frustration and contention between the family and school when special education and related services are not being appropriately delivered. Many times, the relationship between family and school results in an adversarial environment that is not conducive towards a team approach for the benefit of your child's needs.