Death penalty upheld for Ohio man who fatally shot couple
United States Courts
The Ohio Supreme Court has upheld the death penalty for a man who shot and killed a couple whose house and dog he was caring for while they were away on vacation.

Death row inmate George Brinkman pleaded guilty to the 2017 deaths of Rogell and Roberta John and was sentenced to death by a three-judge Stark County panel.

The state Supreme Court on Thursday rejected arguments by Brinkman's attorneys that he should be spared because of childhood abuse he suffered and mental health issues. They said those factors along with remorse he's shown for the killings don't outweigh the brutal nature of the attack.

The court also rejected claims that Brinkman wasn't fully informed by his attorneys and the trial judge about his ability to withdraw his guilty plea.

Brinkman is awaiting a new trial in that case after the state Supreme Court threw out his conviction and death sentence, saying a three-judge panel failed to inform him about his right to question witnesses.

Brinkman, 50, also received a death sentence for the killings in Cuyahoga County of a woman and her two adult daughters the day before the Johns were slain.
Related listings
United States Courts

05/05/2021

Civil rights advocates sued a Maryland county on Wednesday to seek the court-ordered removal of a Confederate monument from a courthouse lawn on the state's Eastern Shore, calling it a racist symbol of oppression.In their federal lawsuit, an NA...

United States Courts

02/16/2021

The European Court of Human Rights on Tuesday rejected a complaint against Germany's refusal to prosecute an officer who ordered the deadly bombing in 2009 of two fuel tankers in northern Afghanistan.Scores of people died when U.S. Air Force je...

United States Courts

12/20/2018

A federal appeals court agreed Thursday to take up a case accusing Donald Trump of profiting off the presidency in violation of the U.S. Constitution, giving the president's legal team its first major victory in the case.The order issued by the U.S. ...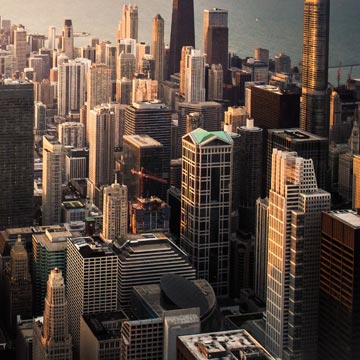 Victorville CA DUI Lawyers - Drunk Driving Defense Attorney
If you fail a sobriety test or have a blood alcohol level above 0.8%, you are considered to be driving under the influence in which you will be arrested. During this time you will be read your Miranda rights and it is crucial to exercise your right to remain silent. As they say, "anything you say can and will be held against you in court." The courtroom takes no mercy on drunk drivers and any statement you make during your arrest will only damage your case. The charges you are facing for a DUI range from fines, a 12-month suspension on your license and worst-case scenario, prison time. Your attorney will be able to analyze your situation to decide the best way to go about your case. Our Victorville CA DUI Lawyers attorneys know the tricky ways to challenge all of the DUI tests and know how to claim improper collection of evidence. We will be able to negotiate on your behalf and free you from charges and help you keep your drivers license. The DUI process can last up to several months, we can make this process easier on you.