Death penalty upheld for Ohio man who fatally shot couple
United States Courts
The Ohio Supreme Court has upheld the death penalty for a man who shot and killed a couple whose house and dog he was caring for while they were away on vacation.

Death row inmate George Brinkman pleaded guilty to the 2017 deaths of Rogell and Roberta John and was sentenced to death by a three-judge Stark County panel.

The state Supreme Court on Thursday rejected arguments by Brinkman's attorneys that he should be spared because of childhood abuse he suffered and mental health issues. They said those factors along with remorse he's shown for the killings don't outweigh the brutal nature of the attack.

The court also rejected claims that Brinkman wasn't fully informed by his attorneys and the trial judge about his ability to withdraw his guilty plea.

Brinkman is awaiting a new trial in that case after the state Supreme Court threw out his conviction and death sentence, saying a three-judge panel failed to inform him about his right to question witnesses.

Brinkman, 50, also received a death sentence for the killings in Cuyahoga County of a woman and her two adult daughters the day before the Johns were slain.
Related listings
United States Courts

05/05/2021

Civil rights advocates sued a Maryland county on Wednesday to seek the court-ordered removal of a Confederate monument from a courthouse lawn on the state's Eastern Shore, calling it a racist symbol of oppression.In their federal lawsuit, an NA...

United States Courts

02/16/2021

The European Court of Human Rights on Tuesday rejected a complaint against Germany's refusal to prosecute an officer who ordered the deadly bombing in 2009 of two fuel tankers in northern Afghanistan.Scores of people died when U.S. Air Force je...

United States Courts

12/20/2018

A federal appeals court agreed Thursday to take up a case accusing Donald Trump of profiting off the presidency in violation of the U.S. Constitution, giving the president's legal team its first major victory in the case.The order issued by the U.S. ...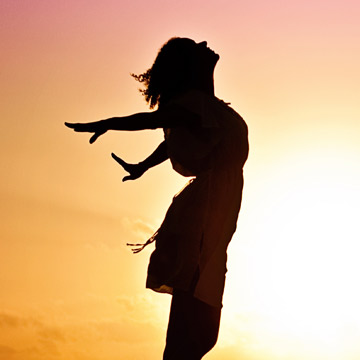 Forte Law Group is a trusted resource to protect your child's needs.
Based on the culmination of ongoing state, municipal and board of education budget cuts, coupled with school districts having to do more with less resources, the current climate within schools often dictates that you may require a special education attorney to achieve the best results when advocating for your child's right to a free appropriate public education. Coupled with increasing class sizes, your child may slip through the cracks within the school system itself and not be receiving an appropriate education with measurable goals and objectives.

A Connecticut Special Education Attorney Knows the Law

Often is the situation that there already exists a high level of frustration and contention between the family and school when special education and related services are not being appropriately delivered. Many times, the relationship between family and school results in an adversarial environment that is not conducive towards a team approach for the benefit of your child's needs.