Trump moves to limit asylum; new rules challenged in court
Notable Attorneys
President Donald Trump issued a proclamation Friday to deny asylum to migrants who enter the country illegally, tightening the border as caravans of Central Americans slowly approach the United States. The plan was immediately challenged in court.

Trump invoked the same powers he used last year to impose a travel ban that was upheld by the Supreme Court. The new regulations are intended to circumvent laws stating that anyone is eligible for asylum no matter how he or she enters the country. About 70,000 people per year who enter the country illegally claim asylum, officials said.

"We need people in our country, but they have to come in legally," Trump said Friday as he departed for Paris.

The American Civil Liberties Union and other legal groups swiftly sued in federal court in Northern California to block the regulations, arguing the measures were illegal.

"The president is simply trying to run roughshod over Congress's decision to provide asylum to those in danger regardless of the manner of one's entry," said ACLU attorney Lee Gelernt.

The litigation also seeks to put the new rules on hold while the case progresses.

The regulations go into effect Saturday. They would be in place for at least three months but could be extended, and don't affect people already in the country. The Justice Department said in a statement the regulations were lawful.
Related listings
Notable Attorneys

09/18/2018

The wife of a gunman killed after he opened fire at a Pennsylvania municipal building Wednesday said in a social media post that she was OK but did not say whether she had been injured in the shooting.Crystal Dowdell, 39, posted on her Facebook accou...

Notable Attorneys

09/11/2018

A pipeline company was convicted of nine criminal charges Friday for causing the worst California coastal spill in 25 years, a disaster that blackened popular beaches for miles, killed wildlife and hurt tourism and fishing.A Santa Barbara County jury...

Notable Attorneys

08/14/2018

Immigration courts from Boston to Los Angeles have been experiencing fallout from a recent U.S. Supreme Court decision that has caused some deportation orders to be tossed and cases thrown out, bringing more chaos to a system that was already besiege...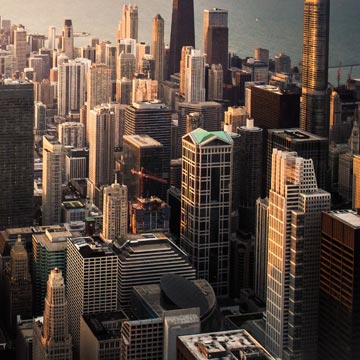 Victorville CA DUI Lawyers - Drunk Driving Defense Attorney
If you fail a sobriety test or have a blood alcohol level above 0.8%, you are considered to be driving under the influence in which you will be arrested. During this time you will be read your Miranda rights and it is crucial to exercise your right to remain silent. As they say, "anything you say can and will be held against you in court." The courtroom takes no mercy on drunk drivers and any statement you make during your arrest will only damage your case. The charges you are facing for a DUI range from fines, a 12-month suspension on your license and worst-case scenario, prison time. Your attorney will be able to analyze your situation to decide the best way to go about your case. Our Victorville CA DUI Lawyers attorneys know the tricky ways to challenge all of the DUI tests and know how to claim improper collection of evidence. We will be able to negotiate on your behalf and free you from charges and help you keep your drivers license. The DUI process can last up to several months, we can make this process easier on you.