Immigration cases tossed in fallout from high court ruling
Notable Attorneys
Immigration courts from Boston to Los Angeles have been experiencing fallout from a recent U.S. Supreme Court decision that has caused some deportation orders to be tossed and cases thrown out, bringing more chaos to a system that was already besieged by ballooning dockets and lengthy backlogs.

The little-known ruling addressed what might seem like a narrow procedural issue over how to properly provide notices to immigrants to appear in court for deportation proceedings. But it is having broader implications in immigration courts that are in charge of deciding whether hundreds of thousands of people should be allowed to stay in the United States.

Since the decision was issued in June, immigration attorneys have been asking judges to throw out their clients' cases. Some immigration judges have refused to issue deportation orders for immigrants. And in a recent case in Washington state, a Mexican farmworker had an indictment for illegally re-entering the country tossed out.

It isn't clear how many people's immigration cases could be affected. Some immigration judges have denied attorneys' requests, but others in states including Tennessee, New Jersey and California have granted them.

"The potential consequences of the decision are massive," said Jeremy McKinney, an immigration attorney in Greensboro, North Carolina.

The Supreme Court's 8-1 decision focused on the case of a Brazilian handyman seeking to apply for a special green card given to immigrants who have been in the country at least 10 years, have good moral character and whose American relatives would suffer if they were deported.
Related listings
Notable Attorneys

08/03/2018

Twice in the past year, Brett Kavanaugh offered glimpses of his position on abortion that strongly suggest he would vote to support restrictions if confirmed to the Supreme Court.One was in a dissent in the case of a 17-year-old migrant seeking to te...

Notable Attorneys

06/11/2018

Judicial authorities on Wednesday told the brother-in-law of Spain's King Felipe VI that he must report to a prison within five days in order to serve five years and 10 months for fraud and tax evasion, among other crimes.Inaki Urdangarin, a former O...

Notable Attorneys

06/08/2018

Lawyers representing nearly 200 Democrats in Congress plan to argue in federal court Thursday that President Donald Trump is violating the Constitution by accepting foreign state favors without first seeking congressional approval.The case argues tha...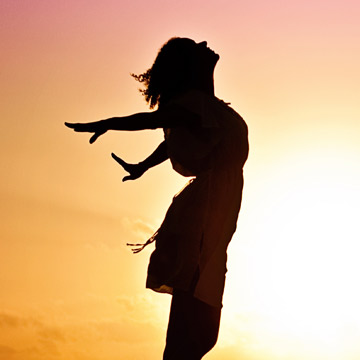 Forte Law Group is a trusted resource to protect your child's needs.
Based on the culmination of ongoing state, municipal and board of education budget cuts, coupled with school districts having to do more with less resources, the current climate within schools often dictates that you may require a special education attorney to achieve the best results when advocating for your child's right to a free appropriate public education. Coupled with increasing class sizes, your child may slip through the cracks within the school system itself and not be receiving an appropriate education with measurable goals and objectives.

A Connecticut Special Education Attorney Knows the Law

Often is the situation that there already exists a high level of frustration and contention between the family and school when special education and related services are not being appropriately delivered. Many times, the relationship between family and school results in an adversarial environment that is not conducive towards a team approach for the benefit of your child's needs.