Pipeline company found guilty in 2015 California oil spill
Notable Attorneys
A pipeline company was convicted of nine criminal charges Friday for causing the worst California coastal spill in 25 years, a disaster that blackened popular beaches for miles, killed wildlife and hurt tourism and fishing.

A Santa Barbara County jury found Houston-based Plains All American Pipeline guilty of a felony count of failing to properly maintain its pipeline and eight misdemeanor charges, including killing marine mammals and protected sea birds.

California Attorney General Xavier Becerra said in a statement that Plains' actions were not only reckless and irresponsible but also criminal.

"Today's verdict should send a message: if you endanger our environment and wildlife, we will hold you accountable," he said.

Plains said in a statement that the jury didn't find any knowing misconduct by the company and "accepts full responsibility for the impact of the accident."

"We are committed to doing the right thing," the company said.

The company said its operation of the pipeline met or exceeded legal and industry standards, and believes the jury erred in its verdict on one count where California law allowed a conviction under a standard of negligence.

"We intend to fully evaluate and consider all of our legal options with respect to the trial and resulting jury decision," Plains said.

The company is set to be sentenced on Dec. 13. Because it's a company, and not a person, Plains only faces fines, though it's unclear how steep the penalties could be.

Plains had faced a total of 15 charges for the rupture of a corroded pipeline that sent at least 123,000 gallons (465,000 liters) of crude oil gushing onto Refugio State Beach in Santa Barbara County, northwest of Los Angeles.
Related listings
Notable Attorneys

08/14/2018

Immigration courts from Boston to Los Angeles have been experiencing fallout from a recent U.S. Supreme Court decision that has caused some deportation orders to be tossed and cases thrown out, bringing more chaos to a system that was already besiege...

Notable Attorneys

08/03/2018

Twice in the past year, Brett Kavanaugh offered glimpses of his position on abortion that strongly suggest he would vote to support restrictions if confirmed to the Supreme Court.One was in a dissent in the case of a 17-year-old migrant seeking to te...

Notable Attorneys

06/11/2018

Judicial authorities on Wednesday told the brother-in-law of Spain's King Felipe VI that he must report to a prison within five days in order to serve five years and 10 months for fraud and tax evasion, among other crimes.Inaki Urdangarin, a former O...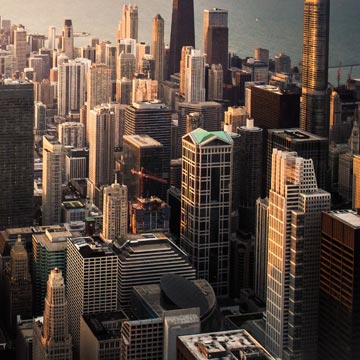 Victorville CA DUI Lawyers - Drunk Driving Defense Attorney
If you fail a sobriety test or have a blood alcohol level above 0.8%, you are considered to be driving under the influence in which you will be arrested. During this time you will be read your Miranda rights and it is crucial to exercise your right to remain silent. As they say, "anything you say can and will be held against you in court." The courtroom takes no mercy on drunk drivers and any statement you make during your arrest will only damage your case. The charges you are facing for a DUI range from fines, a 12-month suspension on your license and worst-case scenario, prison time. Your attorney will be able to analyze your situation to decide the best way to go about your case. Our Victorville CA DUI Lawyers attorneys know the tricky ways to challenge all of the DUI tests and know how to claim improper collection of evidence. We will be able to negotiate on your behalf and free you from charges and help you keep your drivers license. The DUI process can last up to several months, we can make this process easier on you.