Washington prepares for more patients seeking abortion
National News
for an increase in out-of-state patients seeking an abortion.

"We are already seeing patients from Texas, from Oklahoma. I saw a patient a couple of weeks ago from Alabama," Dr. Erin Berry, gynecologist and Washington state medical director of Planned Parenthood of the Great Northwest and the Hawaiian Islands, told KING-TV.

Planned Parenthood of the Great Northwest said it's working to see which locations in Washington could open up for additional days if needed and upping its patient navigation teams, which help patients with appointments and travel arrangements.

"There's a lot of unknown," Berry said. "We also ultimately do not know how many people will be coming in from where and what their needs will be."

Twenty-six states are likely to have total or near-total bans on abortion if Roe v. Wade is overturned. Idaho's trigger law bans all abortions with exceptions for rape, incest and if the mother's life is at risk.

According to the Guttmacher Institute, a research group that supports abortion rights, 230,000 patients could travel across state lines from Idaho seeking an abortion.

Berry said it's expensive for patients to travel across the country to access medical care and fears for funding in the long term.

The looming decision is creating uncertainty for more than just patients. The Washington Medical Commission, which regulates physician license in Washington, said if Roe v. Wade is overturned it could raise practice concerns for Washington licensees.
Related listings
The South Dakota attorney general's office has declined to file charges against billionaire T. Denny Sanford following an investigation into possible possession of child pornography, saying it found no "prosecutable offenses" within...

A court in Pakistan's capital has ordered an investigation into the controversial arrest of a former human rights minister over a decades old land dispute.Chief Justice Ather Minallah of the Islamabad High Court late Saturday ordered the probe ...

A federal appeals court on Thursday upheld a judge's ruling overturning a federal agency's approval of Toronto-based Hudbay Minerals Inc.'s plan for a new open-pit copper mine in southeastern Arizona.The 9th U.S. Circuit Court of Ap...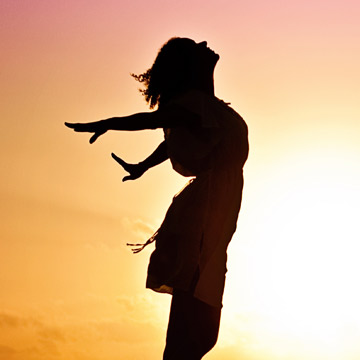 Forte Law Group is a trusted resource to protect your child's needs.
Based on the culmination of ongoing state, municipal and board of education budget cuts, coupled with school districts having to do more with less resources, the current climate within schools often dictates that you may require a special education attorney to achieve the best results when advocating for your child's right to a free appropriate public education. Coupled with increasing class sizes, your child may slip through the cracks within the school system itself and not be receiving an appropriate education with measurable goals and objectives.

A Connecticut Special Education Attorney Knows the Law

Often is the situation that there already exists a high level of frustration and contention between the family and school when special education and related services are not being appropriately delivered. Many times, the relationship between family and school results in an adversarial environment that is not conducive towards a team approach for the benefit of your child's needs.