Appellate court rules against mine company's Arizona project
National News
A federal appeals court on Thursday upheld a judge's ruling overturning a federal agency's approval of Toronto-based Hudbay Minerals Inc.'s plan for a new open-pit copper mine in southeastern Arizona.

The 9th U.S. Circuit Court of Appeals agreed that the U.S. Forest Service's approval of a permit for the Rosemont Mine project in a valley on the eastern flank of the Santa Rita Mountains near Tucson went beyond what is allowed under a federal mining law.

The appellate court cited the planned use of Coronado National Forest land for long-term storage of waste rock, not actual mining, and the lack of valuable minerals on that property.

Hudbay Minerals officials said in a statement Thursday they were reviewing the ruling and would continue to pursue alternative plans for mining part of the Rosemont copper deposit on nearby private lands.

A coalition of environmental and tribal groups challenging the mining hailed the appellate court's decision, the latest in a series of legal obstacles to the project.

"This momentous decision makes it clear that Hudbay's plan to destroy the beautiful Rosemont Valley is not only a terrible idea, it's illegal," said Allison Melton, an attorney at the Center for Biological Diversity.

Hudbay has another mine project in the works on the western flank of the Santa Ritas.
Related listings
U.S. health officials on Tuesday restated their recommendation that Americans wear masks on planes, trains and buses, despite a court ruling last month that struck down a national mask mandate on public transportation.Americans age 2 and older should...

The Wisconsin Supreme Court on Friday adopted Republican-drawn maps for the state Legislature, handing the GOP a victory just weeks after initially approving maps drawn by Democratic Gov. Tony Evers.The court reversed itself after the U.S. Supreme Co...

A Louisiana appellate court has ordered a state judge to add details to the sentence of a man who pleaded guilty to killing a jogger while driving drunk in October 2020.A three-judge panel of the 3rd Circuit Court of Appeal ruled in the case of Georg...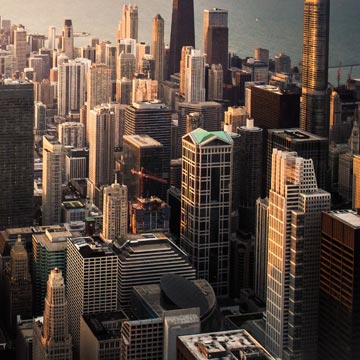 Victorville CA DUI Lawyers - Drunk Driving Defense Attorney
If you fail a sobriety test or have a blood alcohol level above 0.8%, you are considered to be driving under the influence in which you will be arrested. During this time you will be read your Miranda rights and it is crucial to exercise your right to remain silent. As they say, "anything you say can and will be held against you in court." The courtroom takes no mercy on drunk drivers and any statement you make during your arrest will only damage your case. The charges you are facing for a DUI range from fines, a 12-month suspension on your license and worst-case scenario, prison time. Your attorney will be able to analyze your situation to decide the best way to go about your case. Our Victorville CA DUI Lawyers attorneys know the tricky ways to challenge all of the DUI tests and know how to claim improper collection of evidence. We will be able to negotiate on your behalf and free you from charges and help you keep your drivers license. The DUI process can last up to several months, we can make this process easier on you.