No state charge for billionaire Sanford in child porn probe
National News
The South Dakota attorney general's office has declined to file charges against billionaire T. Denny Sanford following an investigation into possible possession of child pornography, saying it found no "prosecutable offenses" within the state's jurisdiction, according to a court document filed Friday.

Sanford, a banker turned philanthropist, is the state's richest man and has donated billions to hospitals, universities and charities. South Dakota investigators in 2019 began searching his email account, as well as his cellular and internet service providers, for possible possession of child pornography after his accounts were flagged by a technology firm.

The attorney general's office said in Friday's court filing that the "South Dakota Division of Criminal Investigation has completed its investigation ... and has determined that there are no prosecutable offenses within the jurisdiction of the State of South Dakota."

The attorney general's office had no comment beyond the court filing.

"Mr. Sanford appreciates the public acknowledgement by the SD Attorney General's office that the DCI has concluded its investigation and they have found no prosecutable crime," Marty Jackley, Sanford's attorney, said via text.

South Dakota Attorney General Jason Ravnsborg had earlier requested the involvement of federal law enforcement. A state filing in January said both state and federal investigations were continuing at the time. The Department of Justice declined to comment Friday when asked if a federal investigation is ongoing.
Related listings
A federal appeals court on Thursday upheld a judge's ruling overturning a federal agency's approval of Toronto-based Hudbay Minerals Inc.'s plan for a new open-pit copper mine in southeastern Arizona.The 9th U.S. Circuit Court of Ap...

U.S. health officials on Tuesday restated their recommendation that Americans wear masks on planes, trains and buses, despite a court ruling last month that struck down a national mask mandate on public transportation.Americans age 2 and older should...

The Wisconsin Supreme Court on Friday adopted Republican-drawn maps for the state Legislature, handing the GOP a victory just weeks after initially approving maps drawn by Democratic Gov. Tony Evers.The court reversed itself after the U.S. Supreme Co...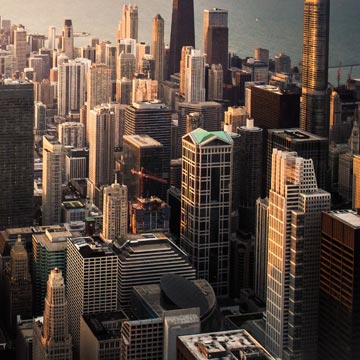 Victorville CA DUI Lawyers - Drunk Driving Defense Attorney
If you fail a sobriety test or have a blood alcohol level above 0.8%, you are considered to be driving under the influence in which you will be arrested. During this time you will be read your Miranda rights and it is crucial to exercise your right to remain silent. As they say, "anything you say can and will be held against you in court." The courtroom takes no mercy on drunk drivers and any statement you make during your arrest will only damage your case. The charges you are facing for a DUI range from fines, a 12-month suspension on your license and worst-case scenario, prison time. Your attorney will be able to analyze your situation to decide the best way to go about your case. Our Victorville CA DUI Lawyers attorneys know the tricky ways to challenge all of the DUI tests and know how to claim improper collection of evidence. We will be able to negotiate on your behalf and free you from charges and help you keep your drivers license. The DUI process can last up to several months, we can make this process easier on you.