Judges send Tyson workers' virus lawsuit back to state court
National News
A federal appeals court has ruled that Tyson Foods can't claim it was operating under the direction of the federal government when it tried to keep its processing plants open as the coronavirus spread rapidly within them during the early days of the pandemic.

So the Des Moines Register reports that a lawsuit filed by several families of four workers who died after contracting COVID-19 while working at Tyson's pork processing plant in Waterloo will be heard in state court. The families allege that Tyson's actions contributed to the deaths.

Tyson had sought to move the case to federal court because it said federal officials wanted it to keep its plants running. The company cited an executive order former President Donald Trump signed that designated meat processors as essential infrastructure.

"The fact that an entity — such as a meat processor — is subject to pervasive federal regulation alone is not sufficient to confer federal jurisdiction," Judge Jane Kelly wrote in the decision.

The court also noted that Trump's order was signed in late April 2020 after many of its workers were infected. More than 1,000 Tyson workers at the Waterloo plant tested positive for the virus that spring and at least six died.

Tyson spokesman Gary Mickelson said the Springdale, Arkansas-based company is disappointed in the court ruling, but he defended the steps Tyson took to keep workers safe during the pandemic.

"We're saddened by the loss of any of our team members to COVID-19 and are committed to protecting the health and safety of our people," Mickelson said. "We've implemented a host of protective measures in our facilities and in 2021 required all of our U.S. team members to be vaccinated."
Related listings
A federal trial set for January on litigation challenging North Carolina's voter photo identification law has been delayed while the U.S. Supreme Court weighs whether legislative leaders should be permitted to help defend the law in court. The ...

After rejecting a half-billion-dollar settlement, Washington Attorney General Bob Ferguson on Monday took the state's case against the nation's three biggest drug distributors to trial, saying they must be held accountable for their role ...

Palestinian families on Tuesday rejected an offer that would have delayed their eviction by Jewish settlers in a tense Jerusalem neighborhood, where protests and clashes helped ignite the 11-day Gaza war in May. The four families in the Sheikh Jarrah...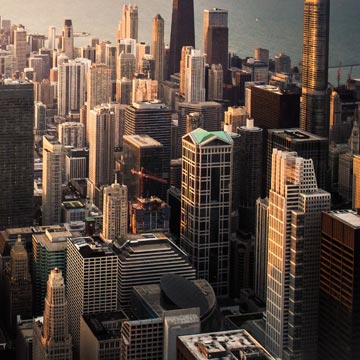 Victorville CA DUI Lawyers - Drunk Driving Defense Attorney
If you fail a sobriety test or have a blood alcohol level above 0.8%, you are considered to be driving under the influence in which you will be arrested. During this time you will be read your Miranda rights and it is crucial to exercise your right to remain silent. As they say, "anything you say can and will be held against you in court." The courtroom takes no mercy on drunk drivers and any statement you make during your arrest will only damage your case. The charges you are facing for a DUI range from fines, a 12-month suspension on your license and worst-case scenario, prison time. Your attorney will be able to analyze your situation to decide the best way to go about your case. Our Victorville CA DUI Lawyers attorneys know the tricky ways to challenge all of the DUI tests and know how to claim improper collection of evidence. We will be able to negotiate on your behalf and free you from charges and help you keep your drivers license. The DUI process can last up to several months, we can make this process easier on you.