Washington seeks over $38 billion from opioid distributors
National News
After rejecting a half-billion-dollar settlement, Washington Attorney General Bob Ferguson on Monday took the state's case against the nation's three biggest drug distributors to trial, saying they must be held accountable for their role in the nation's opioid epidemic.

The Democrat delivered part of the opening statement in King County Superior Court himself, calling the case possibly the most significant public health lawsuit his agency had ever filed.

"These companies knew what would happen if they failed to meet their duties," Ferguson told Judge Michael Ramsey Scott. "We know they were aware of the harms flowing from their conduct because in private correspondence, company executives mocked individuals suffering the painful effects of opioid dependence. ... They displayed a callous disregard for the communities and people who bear the impact of their greed."

But Ferguson's legal strategy isn't without risk, as a loss by three California counties in a similar case this month — and an Oklahoma Supreme Court decision overturning a $465 million judgment against drug manufacturer Johnson & Johnson — demonstrates.

Orange County Superior Court Judge Peter Wilson issued a tentative ruling Nov. 1 that the counties, plus the city of Oakland, had not proven the pharmaceutical companies used deceptive marketing to increase unnecessary opioid prescriptions and create a public nuisance. The Oklahoma ruling said a lower court wrongly interpreted the state's public nuisance law.

In an email, Ferguson stressed that the relevant Washington laws differ and called the cases "apples and oranges."

Public nuisance claims are at the heart of some 3,000 lawsuits brought by state and local governments against drug makers, distribution companies and pharmacies. Washington's is the first by a state against drug distribution companies to go to trial. Ferguson is claiming public nuisance and violations of state consumer protection law.
Related listings
Palestinian families on Tuesday rejected an offer that would have delayed their eviction by Jewish settlers in a tense Jerusalem neighborhood, where protests and clashes helped ignite the 11-day Gaza war in May. The four families in the Sheikh Jarrah...

Illinois State Police have released video footage showing a tense scene involving an inmate's attack on a correctional officer at a courthouse and another officer firing his weapon at the inmate and injuring him. Authorities said 55-year-old Fr...

Lawmakers in Cambodia on Monday approved an amendment to the constitution barring Cambodians with dual citizenship from holding high government office, a move initiated by Prime Minister Hun Sen and directed at prominent opposition politicians. The g...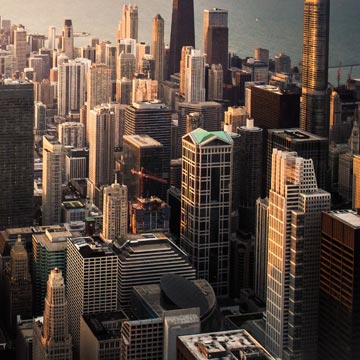 Victorville CA DUI Lawyers - Drunk Driving Defense Attorney
If you fail a sobriety test or have a blood alcohol level above 0.8%, you are considered to be driving under the influence in which you will be arrested. During this time you will be read your Miranda rights and it is crucial to exercise your right to remain silent. As they say, "anything you say can and will be held against you in court." The courtroom takes no mercy on drunk drivers and any statement you make during your arrest will only damage your case. The charges you are facing for a DUI range from fines, a 12-month suspension on your license and worst-case scenario, prison time. Your attorney will be able to analyze your situation to decide the best way to go about your case. Our Victorville CA DUI Lawyers attorneys know the tricky ways to challenge all of the DUI tests and know how to claim improper collection of evidence. We will be able to negotiate on your behalf and free you from charges and help you keep your drivers license. The DUI process can last up to several months, we can make this process easier on you.