Cambodia amends charter to bar dual citizens from top office
National News
Lawmakers in Cambodia on Monday approved an amendment to the constitution barring Cambodians with dual citizenship from holding high government office, a move initiated by Prime Minister Hun Sen and directed at prominent opposition politicians.

The government says the measure is meant to show officials' loyalty to their homeland and avoid foreign interference. Several opposition leaders hold dual citizenship, while none of the top members of Hun Sen's party is known to hold dual nationality.

The move is the latest volley in a long struggle for power between Hun Sen, who has led the country for 36 years, and his political rivals from the Cambodia National Rescue Party, which had been the sole credible opposition force until it was disbanded by the Supreme Court.

Unsupported assertions by Sam Rainsy, the self-exiled founder of the opposition party, that Hun Sen sought to purchase citizenship from the European nation of Cyprus triggered the prime minister's anger. Cypriot nationality has been available through large investments in the island nation.

Sam Rainsy has feuded bitterly with Hun Sen for years. He holds French citizenship and has been living near Paris to avoid imprisonment in Cambodia on charges he says are politically motivated.

"This law would be custom-tailored to target me, as Hun Sen made it clear that as a reprisal against me, he wants to definitely block me from the premiership," Sam Rainsy said on his Facebook page earlier this month.

Most top leaders of the opposition party fled Cambodia in late 2017, when Hun Sen launched a sweeping crackdown on critics and the high court disbanded the party and removed its lawmakers from Parliament. It is widely believed the court acted to ensure victory for Hun Sen's party in the 2018 general election, which it ended up sweeping.
Related listings
An appellate court is set to debate a lawsuit challenging South Carolina's abortion law about a week after the U.S. Supreme Court considers a similar measure in Mississippi. The 4th U.S. Circuit Court of Appeals has tentatively calendared the S...

The U.S. Supreme Court declined to hear an appeal by two state police officers accused of failing to protect a woman from a man who went on a deadly rampage, allowing a civil lawsuit to proceed. Troopers were accused of failing to do enough when Brit...

Attorneys in one of three lawsuits brought against Ohio's newly drawn maps of legislative districts asked the state's high court Monday to appoint a master commissioner to oversee the disputes. Lawyers for voters represented by the Nation...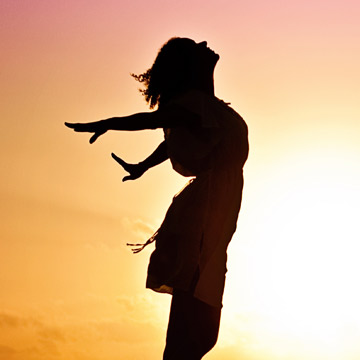 Is Now the Time to Really Call a Special Education Lawyer?
IDEA, FAPE, CHILD FIND and IEPs: The Individuals with Disabilities Education Act (IDEA) guarantees all children with disabilities to a free appropriate public education (FAPE). FAPE starts with a school's responsibility to identify that a child has a disability (Child Find) and create an Individualized Education Program (IEP) to suit the needs of the child. Parents need to be persistent, dedicated and above all else aware of the many services and accommodations that their child is entitled to under the law. As early as this point within your child's special education, many parents will often find themselves in the situation asking, "is now the time to really call a special education lawyer?" Here are a few things to consider when asking yourself that question.