NC voter ID trial delayed as US Supreme Court examines case
National News
A federal trial set for January on litigation challenging North Carolina's voter photo identification law has been delayed while the U.S. Supreme Court weighs whether legislative leaders should be permitted to help defend the law in court.

The Supreme Court said last month it would consider the request of House Speaker Tim Moore and Senate leader Phil Berger to formally step in to the case and defend the 2018 law along with state government attorneys.

The lawsuit was previously scheduled to go to trial in Winston-Salem on Jan. 24. In an order issued Thursday, presiding U.S. District Judge Loretta Biggs said it makes sense to delay the start to avoid further confusion over voter ID. Otherwise, a Supreme Court ruling favoring GOP legislators could require a repeal trial.

"While the court is mindful that parties have been preparing for trial, there is no reason that such preparation must go to waste," Biggs wrote. No new starting date was set.

Berger and Moore have argued that state attorneys led by Attorney General Josh Stein, a Democrat, have not adequately represented the state to defend the law. Biggs and the full U.S. 4th Circuit Court of Appeals have rejected the GOP leaders' requests.
Related listings
After rejecting a half-billion-dollar settlement, Washington Attorney General Bob Ferguson on Monday took the state's case against the nation's three biggest drug distributors to trial, saying they must be held accountable for their role ...

Palestinian families on Tuesday rejected an offer that would have delayed their eviction by Jewish settlers in a tense Jerusalem neighborhood, where protests and clashes helped ignite the 11-day Gaza war in May. The four families in the Sheikh Jarrah...

Illinois State Police have released video footage showing a tense scene involving an inmate's attack on a correctional officer at a courthouse and another officer firing his weapon at the inmate and injuring him. Authorities said 55-year-old Fr...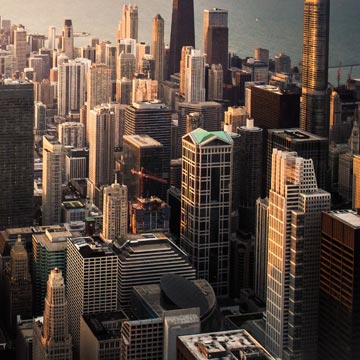 Victorville CA DUI Lawyers - Drunk Driving Defense Attorney
If you fail a sobriety test or have a blood alcohol level above 0.8%, you are considered to be driving under the influence in which you will be arrested. During this time you will be read your Miranda rights and it is crucial to exercise your right to remain silent. As they say, "anything you say can and will be held against you in court." The courtroom takes no mercy on drunk drivers and any statement you make during your arrest will only damage your case. The charges you are facing for a DUI range from fines, a 12-month suspension on your license and worst-case scenario, prison time. Your attorney will be able to analyze your situation to decide the best way to go about your case. Our Victorville CA DUI Lawyers attorneys know the tricky ways to challenge all of the DUI tests and know how to claim improper collection of evidence. We will be able to negotiate on your behalf and free you from charges and help you keep your drivers license. The DUI process can last up to several months, we can make this process easier on you.