High Court in London backs Virgin Atlantic's rescue plan
Legal Issues
Virgin Atlantic's 1.2 billion-pound ($1.6 billion) restructuring plan was approved Wednesday by the High Court in London, allowing the international airline to continue rebuilding its operations after the devastation caused by the coronavirus pandemic.

The deal, which has already been approved by creditors, must now be confirmed in the U.S. courts.

The airline announced the refinancing package in July to ensure its survival after passenger numbers dropped 98% in the second quarter. It includes 600 million pounds of support from the airline's owners, Virgin Group and Delta Airlines, 450 million pounds of deferred payments to creditors and 170 million pounds of financing from U.S.-based Davidson Kempner Capital Management LP.

Virgin Atlantic, founded in 1984 by Richard Branson's Virgin Group, has already cut 3,550 jobs, shuttered operations at London's Gatwick Airport and announced plans to retire 11 aircraft as it seeks to weather the slowdown in air travel. The airline says it doesn't expect passenger volume to return to pre-pandemic levels until 2023.

"Achieving this significant milestone puts Virgin Atlantic in a position to rebuild its balance sheet, restore customer confidence and welcome passengers back to the skies, safely, as soon as they are ready to travel," the company said in a statement.

Delta invested $360 million in Virgin Atlantic in December 2012, acquiring a 49% stake in the airline. Virgin Group owns the remaining shares.

Virgin flies from London's Heathrow Airport and Manchester to destinations in the U.S., China, India, Pakistan, South Africa, Nigeria, Israel and the Caribbean.
Related listings
Those backing a plan to put an independent commission in charge of Oregon's redistricting process will get additional time to gather signatures and a lower threshold to qualify their initiative for the November ballot because of the pandemic, t...

A European Union court on Wednesday delivered a hammer blow to the bloc's attempts to rein in multinationals' ability to strike special tax deals with individual EU countries when it ruled that Apple does not have to pay 13 billion euros ...

The Supreme Court on Monday upheld the oversight board established by Congress to help Puerto Rico out of a devastating financial crisis that has been exacerbated by the coronavirus outbreak, recent earthquakes and damage from Hurricane Maria in 2017...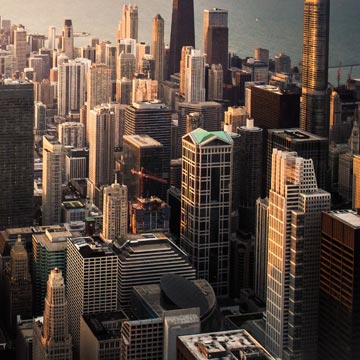 Victorville CA DUI Lawyers - Drunk Driving Defense Attorney
If you fail a sobriety test or have a blood alcohol level above 0.8%, you are considered to be driving under the influence in which you will be arrested. During this time you will be read your Miranda rights and it is crucial to exercise your right to remain silent. As they say, "anything you say can and will be held against you in court." The courtroom takes no mercy on drunk drivers and any statement you make during your arrest will only damage your case. The charges you are facing for a DUI range from fines, a 12-month suspension on your license and worst-case scenario, prison time. Your attorney will be able to analyze your situation to decide the best way to go about your case. Our Victorville CA DUI Lawyers attorneys know the tricky ways to challenge all of the DUI tests and know how to claim improper collection of evidence. We will be able to negotiate on your behalf and free you from charges and help you keep your drivers license. The DUI process can last up to several months, we can make this process easier on you.