Family's fight for liquor license leads to Supreme Court
Legal Issues
Doug and Mary Ketchum chose Memphis, Tennessee, as a place to live with their disabled adult daughter because it has clearer air than their former home in Utah.

That was the easy part. Their decision to support themselves by buying a liquor store has been considerably more complicated, and it is at the heart of a Supreme Court case that is being argued Wednesday.

The Ketchums say Tennessee makes it almost impossible for someone to break into the liquor business from out of state. They contend, and lower courts have agreed, that Tennessee law forcing people to live in the state for two years to get a license to sell alcohol and 10 years to renew a license is unconstitutional because it discriminates against out-of-state interests.

The state's association of liquor sellers, backed by 35 states and the District of Columbia, relies on the constitutional amendment that actually ended the Prohibition era in the United States to defend the two-year residency requirement. The 21st Amendment also left states with considerable power to regulate the sale of alcohol. Tennessee itself has essentially stopped defending the residency requirements and not even the retailers' group is defending the longer renewal provision.

The arguments at the court will focus on provisions of the Constitution. To the Ketchums, however, the case is more personal.

Thirty-two-year-old Stacie Ketchum has cerebral palsy. She suffered a bad case of pneumonia in 2015 that doctors attributed to the air quality where they were living in Utah, her father said. A cold air "inversion" holds all the smog in the valley where they lived, he said.

One of her lungs collapsed and filled with fluid, he said.

"We thought we were going to lose her a couple of times during that six weeks she was in the hospital," Doug Ketchum said. "The doctors told us she needed a better environment. We needed to get her someplace where there was clearer air, clearer water, probably a warmer climate, if we expect her to live another year or so."

The family looked for a new place to live. Ketchum, a network engineer, sent out resumes but received few responses. He did come across a broker on the internet who finds businesses for people. He did some research and found Kimbrough Wines & Spirits, a liquor store located on the ground floor of an apartment building in a commercial area east of downtown Memphis. The store is in a good location on a heavily traveled street and boasts a steady, diverse local clientele.
Related listings
Millions of American women are receiving birth control at no cost to them through workplace health plans, the result of the Obama-era Affordable Care Act, which expanded access to contraception.The Trump administration sought to allow more employers ...

Aasia Bibi, a Pakistani Christian acquitted of blasphemy, still lives the life of a prisoner, nearly three months after her release from death row, awaiting a final ruling on her fate.She spends her days in seclusion for fear of being targeted by ang...

The Colorado Supreme Court said Monday that state law does not allow oil and gas regulators to make health and environmental protection their top priority, prompting Democrats who control the Legislature to call for changing the law.In a victory for ...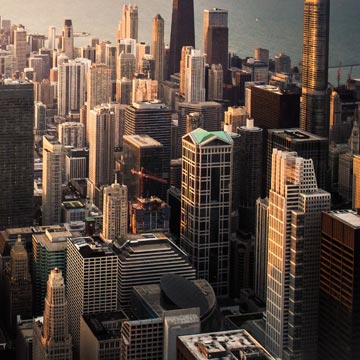 New Rochelle, New York Personal Injury Lawyers
If you or a loved one has been injured in an accident, contact Kommer, Bave & Ollman, LLP, in New Rochelle, New York, immediately. We can answer all your questions and work with you to determine if you have the grounds for a personal injury lawsuit. The attorneys at our firm are determined to resolve even the most difficult of cases. We will work closely with you to determine the best course of action to get your claim or case resolved in the most efficient way possible. We will fight for your right to compensation! No one should have to suffer a financial burden from the result of another person's carelessness. The attorneys at Kommer, Bave & Ollman, LLP will aggressively fight to ensure that justice is served on your behalf.
Business News