Freed by court, Pakistani Christian woman still a prisoner
Legal Issues
Aasia Bibi, a Pakistani Christian acquitted of blasphemy, still lives the life of a prisoner, nearly three months after her release from death row, awaiting a final ruling on her fate.

She spends her days in seclusion for fear of being targeted by angry mobs clamoring for her death. In her hideout, she longs for her children who were taken to Canada for their safety.

Pakistani security forces guarding the 54-year-old Bibi prevent her from opening a window in her hiding place, let alone go outside, a friend said.

Meanwhile, the Supreme Court is weighing a petition by Islamist extremists and right-wing religious parties that rallied against her acquittal and demand her execution.

Her case goes to the core of one of Pakistan's most controversial issues — the blasphemy law, often used to settle scores or intimidate followers of Pakistan's minority religions, including minority Shiite Muslims. A charge of insulting Islam can bring the death penalty.

Just making an accusation is sometimes enough to whip up vengeful mobs, even if the courts acquit defendants. A provincial governor who defended Bibi was shot and killed, as was a government minority minister who dared question the blasphemy law.

Bibi's ordeal began on a hot day in 2009, with a row with fellow farmworkers after two Muslim women refused to drink water from the same container as a Christian. They demanded she convert, and she refused. Five days later, a mob accused her of blasphemy. She was convicted and sentenced to death in 2010 for insulting the Prophet Muhammad.
Related listings
Millions of American women are receiving birth control at no cost to them through workplace health plans, the result of the Obama-era Affordable Care Act, which expanded access to contraception.The Trump administration sought to allow more employers ...

The Supreme Court is plunging back into the issue of whether electoral districts can be too partisan.Disputes have arisen in cases involving North Carolina's heavily Republican congressional map and a Democratic congressional district in Maryland, an...

Supreme Court Chief Justice John Roberts is using his annual report on the federal judiciary to highlight the steps the branch has taken to combat inappropriate conduct in the workplace.In December 2017, Roberts asked that a working group be put toge...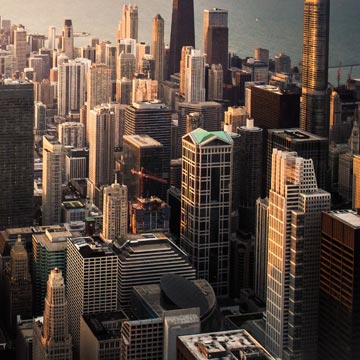 New Rochelle, New York Personal Injury Lawyers
If you or a loved one has been injured in an accident, contact Kommer, Bave & Ollman, LLP, in New Rochelle, New York, immediately. We can answer all your questions and work with you to determine if you have the grounds for a personal injury lawsuit. The attorneys at our firm are determined to resolve even the most difficult of cases. We will work closely with you to determine the best course of action to get your claim or case resolved in the most efficient way possible. We will fight for your right to compensation! No one should have to suffer a financial burden from the result of another person's carelessness. The attorneys at Kommer, Bave & Ollman, LLP will aggressively fight to ensure that justice is served on your behalf.
Business News