Health isn't 1st priority for energy regulators, court rules
Legal Issues
The Colorado Supreme Court said Monday that state law does not allow oil and gas regulators to make health and environmental protection their top priority, prompting Democrats who control the Legislature to call for changing the law.

In a victory for the energy industry, the court said Colorado law requires regulators to "foster" oil and gas production while protecting health and the environment. But the justices said regulators must take into account whether those protections are cost-effective and technically feasible.

The unanimous ruling was an endorsement of the way the Colorado Oil and Gas Commission operates. It was the latest in a series of wins for the industry, both in the courts and at the ballot box, against opponents who say the state is too lenient with energy companies.

But Democrats now control both houses of the Legislature as well as the governorship, and they appear ready to embrace tougher restrictions. House Speaker KC Becker said Monday that she is already working on a measure for the Legislature, which started work on Jan. 4.

"How do we make health and safety an earlier consideration or a more prominent consideration in siting and permitting?" she said. "This is really what we're hearing in the community."

Colorado's new governor, liberal Democrat Jared Polis, also said change is in the works.

"It only highlights the need to work with the Legislature and the Colorado Oil and Gas Conservation Commission to more safely develop our state's natural resources and protect our citizens from harm," Polis said in a statement.

Oil and gas drilling has long been contentious in Colorado, which ranks fifth nationally in crude oil production and sixth in natural gas, according to the U.S. Energy Information Administration .
Related listings
Millions of American women are receiving birth control at no cost to them through workplace health plans, the result of the Obama-era Affordable Care Act, which expanded access to contraception.The Trump administration sought to allow more employers ...

Aasia Bibi, a Pakistani Christian acquitted of blasphemy, still lives the life of a prisoner, nearly three months after her release from death row, awaiting a final ruling on her fate.She spends her days in seclusion for fear of being targeted by ang...

The Supreme Court is plunging back into the issue of whether electoral districts can be too partisan.Disputes have arisen in cases involving North Carolina's heavily Republican congressional map and a Democratic congressional district in Maryland, an...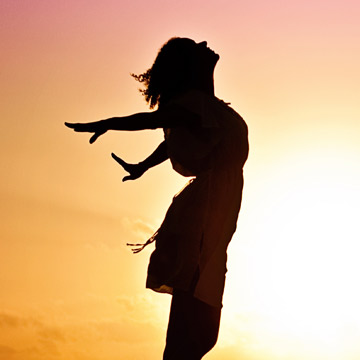 Is Now the Time to Really Call a Special Education Lawyer?
IDEA, FAPE, CHILD FIND and IEPs: The Individuals with Disabilities Education Act (IDEA) guarantees all children with disabilities to a free appropriate public education (FAPE). FAPE starts with a school's responsibility to identify that a child has a disability (Child Find) and create an Individualized Education Program (IEP) to suit the needs of the child. Parents need to be persistent, dedicated and above all else aware of the many services and accommodations that their child is entitled to under the law. As early as this point within your child's special education, many parents will often find themselves in the situation asking, "is now the time to really call a special education lawyer?" Here are a few things to consider when asking yourself that question.
Business News