Court case to tackle jails' medication-assisted treatment
Legal Issues
The American Civil Liberties Union of Maine started making its case in federal court on Monday against the ban on medication-assisted treatment in county jail amid the opioid crisis.

Democratic Gov. Janet Mills recently lifted the Maine Department of Corrections' ban on medication-assisted treatment. The ACLU's lawsuit filed in September argued that it's unconstitutional and harmful for Maine jails to prohibit such treatment.

Madawaska resident Brenda Smith sued, asking to continue using medication-assisted treatment to keep her opioid use disorder in remission. Smith, who is expected to report to Aroostook County Jail this year, testified Monday in U.S. District Court in Portland during a court case that is expected to last all week.

Smith wept on the stand while describing how access to the medicine is critical to stabilizing her life. ACLU lawyers said they will spend the week making the case that such access is a constitutional issue, as well as a protected right under the federal Americans with Disabilities Act.

"It makes me feel normal, like I'm a normal human being," Smith said.

Smith's lawsuit against the jail comes at a time when jails and prisons across the country are starting to provide addiction medications to inmates, as resistance from long-skeptical corrections officials appears to be loosening amid the national drug epidemic.

Attorneys for the jail have pushed back at the idea that a ban on medically assisted treatment is a violation of a prisoner's rights. Attorney Peter Marchesi, an attorney representing the jail Monday, has previously said medical staff members at the jail have the ability to manage prisoners' withdrawal symptoms.

Monday's court action also included an expert witness, Dr. Ross MacDonald, who has overseen medical care for New York City's jail system. The medical literature supports medication-assisted treatment for opioid use disorder, and it's important to have that option available to prisoners, he said.
Related listings
Millions of American women are receiving birth control at no cost to them through workplace health plans, the result of the Obama-era Affordable Care Act, which expanded access to contraception.The Trump administration sought to allow more employers ...

Aasia Bibi, a Pakistani Christian acquitted of blasphemy, still lives the life of a prisoner, nearly three months after her release from death row, awaiting a final ruling on her fate.She spends her days in seclusion for fear of being targeted by ang...

Doug and Mary Ketchum chose Memphis, Tennessee, as a place to live with their disabled adult daughter because it has clearer air than their former home in Utah.That was the easy part. Their decision to support themselves by buying a liquor store has ...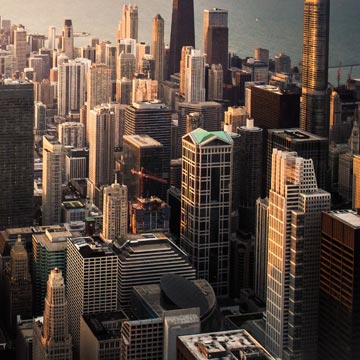 New Rochelle, New York Personal Injury Lawyers
If you or a loved one has been injured in an accident, contact Kommer, Bave & Ollman, LLP, in New Rochelle, New York, immediately. We can answer all your questions and work with you to determine if you have the grounds for a personal injury lawsuit. The attorneys at our firm are determined to resolve even the most difficult of cases. We will work closely with you to determine the best course of action to get your claim or case resolved in the most efficient way possible. We will fight for your right to compensation! No one should have to suffer a financial burden from the result of another person's carelessness. The attorneys at Kommer, Bave & Ollman, LLP will aggressively fight to ensure that justice is served on your behalf.
Business News