Kansas Supreme Court upholds Republican congressional map
Law Firm News
Kansas' highest court on Wednesday upheld a Republican redistricting law that makes it harder for the only Democrat in the state's congressional delegation to win reelection in a big victory for the GOP.

The state Supreme Court declined for now to declare that overly partisan gerrymandering violates the Kansas Constitution. The ruling sets district boundaries less than a month before the state's June 10 filing deadline for congressional candidates.

The court's opinion was two paragraphs long, saying only that the voters and voting rights group challenging the map "have not prevailed on their claims" that the map violated the state constitution and that a full opinion would come later.

The brief decision was written by Justice Caleb Stegall, who is seen as the most conservative of the court's seven justices, five of whom were appointed by Democratic governors. During arguments from attorneys on Monday, he questioned whether anyone could clearly define improper partisan gerrymandering.

Lawsuits over new congressional district lines have proliferated across the U.S., with Republicans looking to recapture a U.S. House majority in this year's midterm elections. Congressional maps in at least 17 states have inspired lawsuits, according to the nonpartisan Brennan Center for Justice.

In the past, congressional district lines have been reviewed by federal judges and not the state Supreme Court. The conservative-leaning U.S. Supreme Court ruled in a 5-4 decision in 2019 that complaints about partisan gerrymandering are political issues and not for the federal courts to resolve.

The state's Republican-appointed solicitor general argued in defending the GOP-drawn map that because the state constitution doesn't specifically mention gerrymandering or congressional redistricting, the Kansas Supreme Court should reject the legal challenges. He and other state officials said that the justices had no guidance on how to define improper political gerrymandering.
Related listings
New York's highest court ruled Tuesday that fantasy sports contests like those run by FanDuel and DraftKings are allowed under the state constitution, turning back a challenge to the popular games.The state Court of Appeals reversed an appeals ...

Dental malpractice occurs when the treatment provided by dental health care professionals falls below the acceptable standard of care causing serious personal injuries. Like other areas of professional malpractice, dental malpractice is a form of neg...

At Bullard & Powell, we believe that every criminal case, just like the person being charged, is unique. To that end, we do not view our cases as simply files to be worked on, but view them from the perspective of our clients. We work closely wit...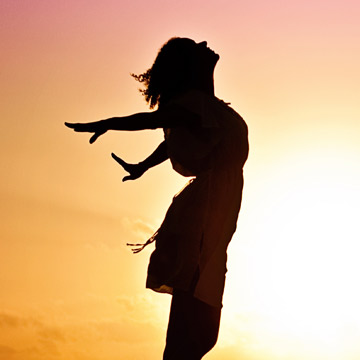 Forte Law Group is a trusted resource to protect your child's needs.
Based on the culmination of ongoing state, municipal and board of education budget cuts, coupled with school districts having to do more with less resources, the current climate within schools often dictates that you may require a special education attorney to achieve the best results when advocating for your child's right to a free appropriate public education. Coupled with increasing class sizes, your child may slip through the cracks within the school system itself and not be receiving an appropriate education with measurable goals and objectives.

A Connecticut Special Education Attorney Knows the Law

Often is the situation that there already exists a high level of frustration and contention between the family and school when special education and related services are not being appropriately delivered. Many times, the relationship between family and school results in an adversarial environment that is not conducive towards a team approach for the benefit of your child's needs.