What is Dental Malpractice?
Law Firm News
Dental malpractice occurs when the treatment provided by dental health care professionals falls below the acceptable standard of care causing serious personal injuries. Like other areas of professional malpractice, dental malpractice is a form of negligence. Dentists are usually working hard to make sure that their patients are well cared for, but there are far too many mistakes that could have been prevented. In fact, it has been estimated that 1 out of every 7 medical malpractice cases directly involves a dental malpractice issue. A dental healthcare provider is not negligent simply because the intended result was not achieved or because the procedure resulted in an injury. It needs to be shown that the provider actually acted negligently under the circumstances. In a dental malpractice claim, it must be shown that the dental provider fell below what is called "the standard of care." That is to say, the dental provider failed to act as a reasonable and prudent dental healthcare provider would under the circumstances. In court, this can only be proven through the testimony of dental or medical experts – other providers who do the same or similar procedures. New York Dental Malpractice Attorney, Jordan R. Pine Do you suspect that a dentist caused you or a loved one injury that could have been prevented or never should have happened? Wondering if it may have been a case of dental malpractice? Before determining whether your dental malpractice claim is valid, if you live anywhere in the State of New York, you should consult with my firm. As both a dental malpractice lawyer and a licensed dentist, using my unique combinations of backgrounds, I can help determine if your injuries were caused by dental malpractice and if your damages warrant the filing of a dental malpractice suit. You have the right to seek fair and full compensation for your present and future dental/medical expenses, diminished quality of life, lost wages, pain and suffering, and more.
Related listings
At Bullard & Powell, we believe that every criminal case, just like the person being charged, is unique. To that end, we do not view our cases as simply files to be worked on, but view them from the perspective of our clients. We work closely wit...

The Supreme Court on Monday rejected a Virginia school board's appeal to reinstate its transgender bathroom ban. Over two dissenting votes, the justices left in place lower court rulings that found the policy unconstitutional. The case involved...

Nothing could be further from the truth! My job as a Bankruptcy Attorney is to help clients understand the process, and how to navigate all of the complexities of Bankruptcy Law. My job is also to educate the public about common misconceptions of the...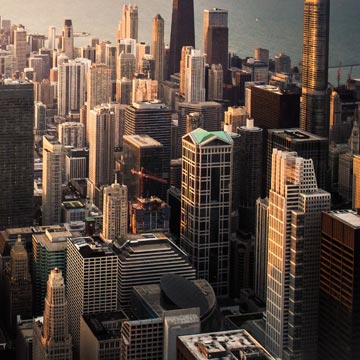 Victorville CA DUI Lawyers - Drunk Driving Defense Attorney
If you fail a sobriety test or have a blood alcohol level above 0.8%, you are considered to be driving under the influence in which you will be arrested. During this time you will be read your Miranda rights and it is crucial to exercise your right to remain silent. As they say, "anything you say can and will be held against you in court." The courtroom takes no mercy on drunk drivers and any statement you make during your arrest will only damage your case. The charges you are facing for a DUI range from fines, a 12-month suspension on your license and worst-case scenario, prison time. Your attorney will be able to analyze your situation to decide the best way to go about your case. Our Victorville CA DUI Lawyers attorneys know the tricky ways to challenge all of the DUI tests and know how to claim improper collection of evidence. We will be able to negotiate on your behalf and free you from charges and help you keep your drivers license. The DUI process can last up to several months, we can make this process easier on you.