Lawyers claim cable TV and phone companies also responsible in Maui fires
Ethics
After a visit to a warehouse where Hawaiian Electric Company is housing power poles and electrical equipment that may be key to the investigation of last month's devastating fires on Maui, lawyers for Lahaina residents and business owners told a court Tuesday that cable TV and telephone companies share responsibility for the disaster because they allegedly overloaded and destabilized some of the poles.

The lawyers said the cables were attached in a way that put too much tension on the poles, causing them to lean and break in the winds on Aug. 8 when flames burned down much of Lahaina, killing at least 115 people and destroying more than 2,000 structures.

LippSmith LLP has filed a proposed class action against Hawaii's electric utility and Maui County in state court in Hawaii. Attorney Graham LippSmith is now asking the court to add multiple telecommunications companies and public and private landowners to the original suit.

"In a disaster of this magnitude, it takes some time for all the potentially responsible parties to come into focus and be brought into court. Our investigation thus far shows a constellation of many serious failures that together led to this horrible tragedy," MaryBeth LippSmith, co-founder of the Hawaii- and California-based firm, said in an interview Tuesday.

Pacific Gas & Electric in California filed for bankruptcy in 2019 due to a succession of harrowing wildfires ignited by its long-neglected electrical grid in Northern California.

But LippSmith rejected the suggestion the firm is seeking extra defendants in the event that Hawaiian Electric declares bankruptcy. Rather it's trying to get at the root of multiple failures in order to prevent this kind of tragedy in the future, she said. The lawsuit seeks damages and injunctive relief, including a court order to force the defendants to address fire risk.
Related listings
A U.S. judge sided Thursday with an attorney who alleged she was wrongly fired by the state of Alaska over political opinions expressed on a personal blog. U.S. District Court Judge John Sedwick ruled that Elizabeth Bakalar's December 2018 firi...

The Supreme Court on Friday left in place Texas' ban on most abortions, offering only a glimmer of daylight for clinics in the state to challenge the nation's most restrictive abortion law. The decision, little more than a week after the ...

The Supreme Court is allowing nationwide enforcement of a new Trump administration rule that prevents most Central American immigrants from seeking asylum in the United States.The justices' order late Wednesday temporarily undoes a lower-court ...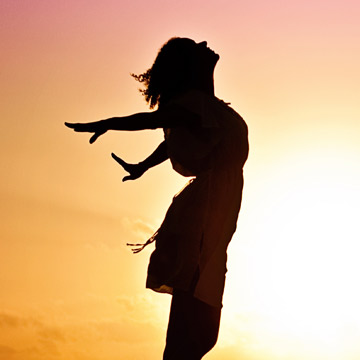 Forte Law Group is a trusted resource to protect your child's needs.
Based on the culmination of ongoing state, municipal and board of education budget cuts, coupled with school districts having to do more with less resources, the current climate within schools often dictates that you may require a special education attorney to achieve the best results when advocating for your child's right to a free appropriate public education. Coupled with increasing class sizes, your child may slip through the cracks within the school system itself and not be receiving an appropriate education with measurable goals and objectives.

A Connecticut Special Education Attorney Knows the Law

Often is the situation that there already exists a high level of frustration and contention between the family and school when special education and related services are not being appropriately delivered. Many times, the relationship between family and school results in an adversarial environment that is not conducive towards a team approach for the benefit of your child's needs.