The Latest: Zimbabwe's president welcomes court challenge
Court Watch
Zimbabwe's president says people are free to approach the courts if they have issues with the results of Monday's election, which he carried with just over 50 percent of the vote.

President Emmerson Mnangagwa spoke to journalists shortly after opposition leader Nelson Chamisa called the election results manipulated and said they would be challenged in court. Chamisa received 44 percent of the vote but says his supporters' own count gave him 56 percent.

Mnangagwa is praising the vote as free and fair despite the opposition concerns and those of international election observers who noted the "extreme bias" of state media and the "excessive" use of force when the military cracked down on opposition protesters in the capital on Wednesday.

The president also is looking forward to his inauguration, saying that under the constitution it should happen nine days after election results are declared.

Zimbabwe's president is praising "a free, fair and credible election, as we have always promised" and "unprecedented flowering of freedom and democracy in our beloved homeland" even as the opposition loudly rejects the results.

President Emmerson Mnangagwa spoke shortly after opposition leader Nelson Chamisa said Monday's peaceful election had been manipulated and said the results would be challenged in court.

Mnangagwa, a former enforcer of longtime leader Robert Mugabe, has tried to recast himself as a voice of change. He is calling the deadly violence against opposition supporters in the capital on Wednesday "unfortunate" and says Chamisa has a crucial role to play in Zimbabwe's future.
Related listings
A U.S. judge determined Friday that a lawsuit the state of Oklahoma filed against the makers of opioids does not "necessarily rise" to a federal issue.The ruling by U.S. District Judge Vicki Miles-LaGrange in Oklahoma City sends the matter back to st...

Connecticut officials are asking the state's highest court to revoke Kennedy cousin Michael Skakel's bail and send him back to prison, reminding justices it has been more than a year since they reinstated his murder conviction.The chief state's attor...

Attorneys for Kansas will try to convince an often skeptical state Supreme Court on Tuesday that the funding increase legislators approved for public schools this year is enough to provide a suitable education for kids statewide. The high court is he...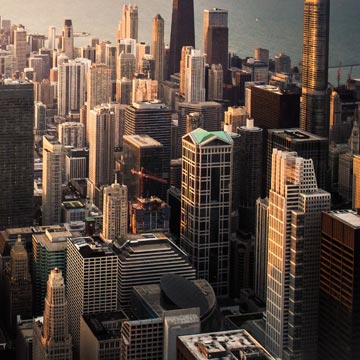 Victorville CA DUI Lawyers - Drunk Driving Defense Attorney
If you fail a sobriety test or have a blood alcohol level above 0.8%, you are considered to be driving under the influence in which you will be arrested. During this time you will be read your Miranda rights and it is crucial to exercise your right to remain silent. As they say, "anything you say can and will be held against you in court." The courtroom takes no mercy on drunk drivers and any statement you make during your arrest will only damage your case. The charges you are facing for a DUI range from fines, a 12-month suspension on your license and worst-case scenario, prison time. Your attorney will be able to analyze your situation to decide the best way to go about your case. Our Victorville CA DUI Lawyers attorneys know the tricky ways to challenge all of the DUI tests and know how to claim improper collection of evidence. We will be able to negotiate on your behalf and free you from charges and help you keep your drivers license. The DUI process can last up to several months, we can make this process easier on you.