Detroit-area couple in court over control of frozen embryos
Trial Coverage
A Detroit-area woman seeking custody of as many as 10 frozen embryos is asking a judge to appoint a guardian over them while she clashes with her former partner for control.

Gloria Karungi and Ronaldlee Ejalu have a daughter who has sickle cell disease. Karungi believes if she can bear another child with one of the embryos, bone marrow cells from that sibling could potentially cure the girl's blood illness.

But Ejalu must give his consent, according to a contract with an in vitro fertilization clinic, and he's not interested. Karungi and Ejalu never married and are no longer together.

Oakland County Judge Lisa Langton last year said she didn't have the authority to wade into the embryo dispute; she was simply determining financial support and parenting time for the couple's daughter. But the Michigan appeals court sent the case back to Langton for more work, including an evidentiary hearing if necessary.

Karungi "wants to cure her daughter and is seeking the embryos to that end. ... Without the embryos coming to term, that child has no ability to be cured," the woman's attorney, Dan Marsh, said in a court filing.

Ejalu's lawyer, Dan Weberman, said he'll argue again that a Family Division judge has no role in what's basically a contract quarrel. He also said it's misleading for Karungi to claim that cells from a sibling are the only cure for the 7-year-old girl.

"They want to paint a picture like she's on her death bed," Weberman told The Associated Press. "She's in school. She's a happy girl. She gets treatment once a month."

Ejalu no longer believes that using frozen embryos is a good idea.

"He doesn't feel ethically that a life should be created for human tissue harvesting. That's somewhat mind-boggling," Weberman said.

Under orders from the appeals court, Langton on June 20 again will hear arguments on whether she has jurisdiction over contested property held by unmarried parties. But in the meantime, the judge has scheduled a hearing for Wednesday on Karungi's request to have a lawyer appointed as guardian over the embryos.
Related listings
Trial Coverage

10/30/2017

Georgia's highest court says the makers of a popular podcast series do not have the right to copy audio recordings made during a murder trial by a court reporter.The second season of the "Undisclosed" podcast featured the case of Jo...

Trial Coverage

10/11/2017

An Indian court on Thursday sentenced two men to death and two others to life in prison for a series of bombings that killed 257 people in Mumbai in 1993. A fifth man was given 10 years in prison.The five men were convicted earlier of criminal conspi...

Trial Coverage

04/02/2017

Bangladesh's High Court on Sunday confirmed the death penalty for two people tied to a banned Islamist militant group for the killing of an atheist blogger critical of radical Islam. The court also upheld jail sentences for six others after appeals w...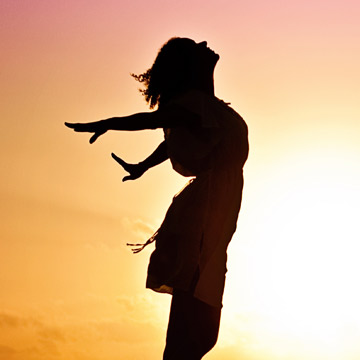 Forte Law Group is a trusted resource to protect your child's needs.
Based on the culmination of ongoing state, municipal and board of education budget cuts, coupled with school districts having to do more with less resources, the current climate within schools often dictates that you may require a special education attorney to achieve the best results when advocating for your child's right to a free appropriate public education. Coupled with increasing class sizes, your child may slip through the cracks within the school system itself and not be receiving an appropriate education with measurable goals and objectives.

A Connecticut Special Education Attorney Knows the Law

Often is the situation that there already exists a high level of frustration and contention between the family and school when special education and related services are not being appropriately delivered. Many times, the relationship between family and school results in an adversarial environment that is not conducive towards a team approach for the benefit of your child's needs.