Bangladesh High Court upholds death for 2 in blogger killing
Trial Coverage
Bangladesh's High Court on Sunday confirmed the death penalty for two people tied to a banned Islamist militant group for the killing of an atheist blogger critical of radical Islam.

The court also upheld jail sentences for six others after appeals were filed challenging the verdicts handed down by a trial court in 2015.

Sunday's decision involves the killing of Ahmed Rajib Haider, who was hacked to death in 2013. Haider had campaigned for banning the Jamaat-e-Islami party, which opposed Bangladesh's independence from Pakistan in 1971.

One of the defendants was Mufti Jasimuddin Rahmani, the leader of the Ansarullah Bangla Team, and the rest were university students inspired by his sermons.

During the trial, the students said that Rahmani incited them to kill Haider in sermons in which he said all atheist bloggers should be killed to protect Islam.

The two North South University students who received the death sentences included Faisal bin Nayeem, who the court said hacked Haider with meat cleavers in front of his house in Dhaka, Bangladesh's capital. Another was tried in absentia. The others received prison sentences ranging from three years to life. Rahmani was sentenced to five years.
Related listings
Trial Coverage

09/06/2016

A woman accused of holding her 4-year-old stepson in a scalding bath, covering his burns and not getting him medical care before he died was sentenced to at least 18 years in prison after pleading guilty to murder and other charges on Thursday. A War...

Trial Coverage

07/16/2015

Presidential candidate Scott Walker won a major legal victory Thursday when Wisconsin's Supreme Court ended a secret investigation into whether the Republican's gubernatorial campaign illegally coordinated with conservative groups during the 2012 rec...

Trial Coverage

03/17/2014

A state appellate court has ruled that California water officials cannot go onto private property for soil testing and other studies related to construction of two massive tunnels that would siphon water from the Sacramento River. Nancy Vogel of the ...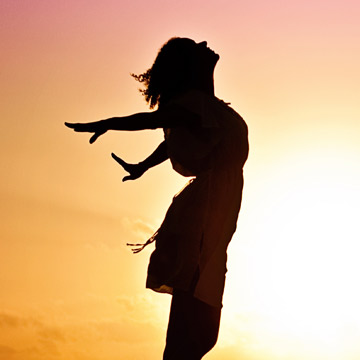 Forte Law Group is a trusted resource to protect your child's needs.
Based on the culmination of ongoing state, municipal and board of education budget cuts, coupled with school districts having to do more with less resources, the current climate within schools often dictates that you may require a special education attorney to achieve the best results when advocating for your child's right to a free appropriate public education. Coupled with increasing class sizes, your child may slip through the cracks within the school system itself and not be receiving an appropriate education with measurable goals and objectives.

A Connecticut Special Education Attorney Knows the Law

Often is the situation that there already exists a high level of frustration and contention between the family and school when special education and related services are not being appropriately delivered. Many times, the relationship between family and school results in an adversarial environment that is not conducive towards a team approach for the benefit of your child's needs.