Catholic schools, ex-teachers clash in Supreme Court case
Notable Attorneys
First, Kristen Biel learned she had breast cancer. Then, after she told the Catholic school where she taught that she'd need time off for treatment, she learned her teaching contract wouldn't be renewed.

"She was devastated," said her husband Darryl. "She came in the house just bawling uncontrollably."

Biel died last year at age 54 after a five-year battle with breast cancer. On Monday, the Supreme Court will hear arguments in a disability discrimination lawsuit she filed against her former employer, St. James Catholic School in Torrance, California.

A judge initially sided with the school and halted the lawsuit, but an appeals court disagreed and said it could go forward. The school, with the support of the Trump administration, is challenging that decision, telling the Supreme Court that the dispute doesn't belong in court.

The case is one of 10 the high court is hearing arguments in by telephone because of the coronavirus pandemic. The justices heard arguments in four cases this week. Next week includes Biel's case as well as high-profile fights over President Donald Trump's financial records and whether presidential electors have to cast their Electoral College ballots for the candidate who wins the popular vote in their state.

Biel's lawsuit is one of two cases being heard together that involves the same issue: the "ministerial exception" that exempts religious employers from certain employment discrimination lawsuits.

The Supreme Court recognized in a unanimous 2012 decision that the Constitution prevents ministers from suing their churches for employment discrimination. But it specifically avoided giving a rigid test for who should count as a minister.
Related listings
Notable Attorneys

04/10/2020

A federal appeals court on Friday partially rescinded a lower-court order that had largely blocked the enforcement of an abortion ban in Texas during the coronavirus pandemic.By a 2-1 vote, the three-judge panel of the 5th U.S. Circuit Court of Appea...

Notable Attorneys

10/20/2019

A historian's quest for the truth about a gruesome mob lynching of two black couples is prompting a U.S. appeals court to consider whether federal judges can order grand jury records unsealed in decades-old cases with historical significance.Th...

Notable Attorneys

11/09/2018

President Donald Trump issued a proclamation Friday to deny asylum to migrants who enter the country illegally, tightening the border as caravans of Central Americans slowly approach the United States. The plan was immediately challenged in court.Tru...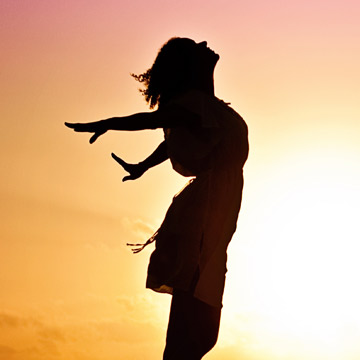 Forte Law Group is a trusted resource to protect your child's needs.
Based on the culmination of ongoing state, municipal and board of education budget cuts, coupled with school districts having to do more with less resources, the current climate within schools often dictates that you may require a special education attorney to achieve the best results when advocating for your child's right to a free appropriate public education. Coupled with increasing class sizes, your child may slip through the cracks within the school system itself and not be receiving an appropriate education with measurable goals and objectives.

A Connecticut Special Education Attorney Knows the Law

Often is the situation that there already exists a high level of frustration and contention between the family and school when special education and related services are not being appropriately delivered. Many times, the relationship between family and school results in an adversarial environment that is not conducive towards a team approach for the benefit of your child's needs.