State seeks long prison term for accused NYC subway gunman
National News
Prosecutors plan to seek a decades-long prison sentence for a man who is expected to plead guilty this week to opening fire in a subway car and wounding 10 riders in an attack that shocked New York City.

Frank James, 63, is scheduled to enter a guilty plea on Tuesday in Brooklyn federal court, admitting that he was responsible for the April 12 attack. It set off a massive 30-hour manhunt that ended when he called the police on himself.

Prosecutors told Judge William F. Kuntz II in a letter late last week that they plan to ask him to go beyond the roughly 32-year to 39-year sentence that federal sentencing guidelines would recommend. James planned the attack for years and endangered the lives of dozens of people, prosecutors said in the letter.

Defense attorneys did not immediately respond to a request for comment on Monday, when courts were closed to observe the New Year's holiday. James had been scheduled to stand trial in late February. His lawyers informed the judge on Dec. 21 that James wanted to plead guilty. Prosecutors say he plans to plead guilty to 11 charges without a plea agreement.

Ten of those charges — each one corresponding to a specific victim — accuse him of committing a terrorist attack against a mass transportation system carrying passengers and employees. The 11th charge accuses James of discharging a firearm during a violent crime.

Kuntz issued an order last week instructing the U.S. Marshals Service to use "all necessary force" to ensure that James shows up at Tuesday's plea proceeding, noting that James has refused to appear at past hearings. James, who is being held in a federal jail, balked at being taken to a court date in October but then appeared later that day, after Kuntz issued a similar order for him to be forced to court if necessary.

In the subway attack, the shooter set off a pair of smoke grenades and then fired a barrage of random shots inside the train, bloodying passengers as it moved between stations.

Before the shooting, James, who is Black, posted dozens of videos online in which he ranted about race, violence and his struggles with mental illness. In some, he decried the treatment of Black people and talked about how he was so frustrated, "I should have gotten a gun and just started shooting."
Related listings
A Manhattan federal judge known for swift decisions and a no-nonsense demeanor during three decades of overseeing numerous high-profile cases was assigned Tuesday to Sam Bankman-Fried's cryptocurrency case.The case was relegated to Judge Lewis ...

A judge has thrown out Republican Kari Lake's challenge of her defeat in the Arizona governor's race to Democrat Katie Hobbs, rejecting her claim that problems with ballot printers at some polling places on Election Day were the result of...

New Jersey Gov. Phil Murphy on Thursday signed an overhaul to the rules to get a firearm carry permit, legislation that was spurred by this summer's U.S. Supreme Court ruling expanding gun rights."While we are bound to follow the Supreme ...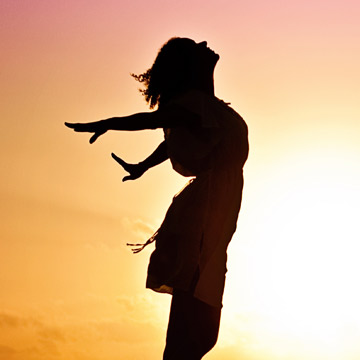 Forte Law Group is a trusted resource to protect your child's needs.
Based on the culmination of ongoing state, municipal and board of education budget cuts, coupled with school districts having to do more with less resources, the current climate within schools often dictates that you may require a special education attorney to achieve the best results when advocating for your child's right to a free appropriate public education. Coupled with increasing class sizes, your child may slip through the cracks within the school system itself and not be receiving an appropriate education with measurable goals and objectives.

A Connecticut Special Education Attorney Knows the Law

Often is the situation that there already exists a high level of frustration and contention between the family and school when special education and related services are not being appropriately delivered. Many times, the relationship between family and school results in an adversarial environment that is not conducive towards a team approach for the benefit of your child's needs.