Judge: Banning guns for marijuana users unconstitutional
National News
A federal judge in Oklahoma has ruled that a federal law prohibiting people who use marijuana from owning firearms is unconstitutional, the latest challenge to firearms regulations after the U.S. Supreme Court's conservative majority set new standards for reviewing the nation's gun laws.

Lawyers for Jared Michael Harrison had argued that their client's Second Amendment right to bear arms was being violated by a federal law that makes it illegal for "unlawful users or addicts of controlled substances" to possess firearms.

Harrison had been charged after being arrested by police in Lawton, Oklahoma, in May 2022 following a traffic stop. During a search of his car, police found a loaded revolver as well as marijuana. Harrison told police he had been on his way to work at a medical marijuana dispensary, but that he did not have a state-issued medical-marijuana card.

His lawyers had argued the portion of federal firearms law focused on drug users or addicts was not consistent with the nation's historical tradition of firearm regulation, echoing what the U.S. Supreme Court has ruled last year in a case known as New York State Rifle & Pistol Association v. Bruen. That case set new standards for interpreting the Second Amendment.

Federal prosecutors had argued that the portion of the law focused on drug users is "consistent with a longstanding historical tradition in America of disarming presumptively risky persons, namely, felons, the mentally ill, and the intoxicated."

U.S. District Judge Patrick Wyrick in Oklahoma City agreed with Harrison's lawyers, ruling on Friday that federal prosecutors' arguments that Harrison's status as a marijuana user "justifies stripping him of his fundamental right to possess a firearm ... is not a constitutionally permissible means of disarming Harrison."

"But the mere use of marijuana carries none of the characteristics that the Nation's history and tradition of firearms regulation supports," said Wyrick, who was appointed by former President Donald Trump. In his ruling, Wyrick highlighted that under Oklahoma law, marijuana can be bought legally at more than 2,000 store fronts in the state.

Attorneys for Harrison, as well as the U.S. Attorney's Office for the Western District of Oklahoma, which was prosecuting the case, did not immediately return emails seeking comment Sunday.
Related listings
Former Vice President Mike Pence has been subpoenaed by the special counsel overseeing investigations into efforts by former President Donald Trump and his allies to overturn the results of the 2020 election, according to a person with direct knowled...

President Joe Biden informed Congress on Monday that he will end the twin national emergencies for addressing COVID-19 on May 11, as most of the world has returned closer to normalcy nearly three years after they were first declared.The move to end t...

A Brazilian Supreme Court justice on Friday authorized adding former President Jair Bolsonaro in its investigation into who incited the Jan. 8 riot in the nation's capital, as part of a broader crackdown to hold responsible parties to account.A...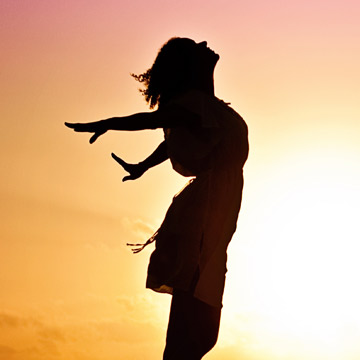 Forte Law Group is a trusted resource to protect your child's needs.
Based on the culmination of ongoing state, municipal and board of education budget cuts, coupled with school districts having to do more with less resources, the current climate within schools often dictates that you may require a special education attorney to achieve the best results when advocating for your child's right to a free appropriate public education. Coupled with increasing class sizes, your child may slip through the cracks within the school system itself and not be receiving an appropriate education with measurable goals and objectives.

A Connecticut Special Education Attorney Knows the Law

Often is the situation that there already exists a high level of frustration and contention between the family and school when special education and related services are not being appropriately delivered. Many times, the relationship between family and school results in an adversarial environment that is not conducive towards a team approach for the benefit of your child's needs.