Chinese executive facing US extradition appears in court
National News
A Canadian prosecutor urged a Vancouver court to deny bail to a Chinese executive at the heart of a case that is shaking up U.S.-China relations and worrying global financial markets.

Meng Wanzhou, the chief financial officer of telecommunications giant Huawei and daughter of its founder, was detained at the request of the U.S. during a layover at the Vancouver airport last Saturday — the same day that Presidents Donald Trump and Xi Jinping of China agreed over dinner to a 90-day ceasefire in a trade dispute that threatens to disrupt global commerce.

The U.S. alleges that Huawei used a Hong Kong shell company to sell equipment in Iran in violation of U.S. sanctions. It also says that Meng and Huawei misled American banks about its business dealings in Iran.

The surprise arrest, already denounced by Beijing, raises doubts about whether the trade truce will hold and whether the world's two biggest economies can resolve the complicated issues that divide them.

"I think it will have a distinctively negative effect on the U.S.-China talks," said Philip Levy, senior fellow at the Chicago Council on Global Affairs and an economic adviser in President George W. Bush's White House. "There's the humiliating way this happened right before the dinner, with Xi unaware. Very hard to save face on this one. And we may see (Chinese retaliation), which will embitter relations."

Canadian prosecutor John Gibb-Carsley said in a court hearing Friday that a warrant had been issued for Meng's arrest in New York Aug. 22. He said Meng, arrested en route to Mexico from Hong Kong, was aware of the investigation and had been avoiding the United States for months, even though her teenage son goes to school in Boston.
Related listings
The European Court of Human Rights on Tuesday called on Turkey to release the former head of Turkey's pro-Kurdish opposition from detention. Turkey's president responded by claiming his country was not bound by the court's rulings.In its ruling on Tu...

A candidate for the North Carolina Supreme Court pleaded guilty more than nine years ago to trespassing and driving while impaired.The Charlotte Observer reports Republican Chris Anglin was stopped by police in Greensboro in January 2009 and charged ...

Poland's president swore in 27 new Supreme Court judges Wednesday, stepping up the conflict over control of the judiciary and ignoring another top court that said the appointments should be suspended pending an opinion by European Union judges.Andrze...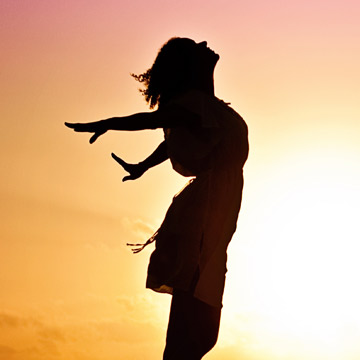 Is Now the Time to Really Call a Special Education Lawyer?
IDEA, FAPE, CHILD FIND and IEPs: The Individuals with Disabilities Education Act (IDEA) guarantees all children with disabilities to a free appropriate public education (FAPE). FAPE starts with a school's responsibility to identify that a child has a disability (Child Find) and create an Individualized Education Program (IEP) to suit the needs of the child. Parents need to be persistent, dedicated and above all else aware of the many services and accommodations that their child is entitled to under the law. As early as this point within your child's special education, many parents will often find themselves in the situation asking, "is now the time to really call a special education lawyer?" Here are a few things to consider when asking yourself that question.
Business News