Polish leader appoints top court judges, against ruling
National News
Poland's president swore in 27 new Supreme Court judges Wednesday, stepping up the conflict over control of the judiciary and ignoring another top court that said the appointments should be suspended pending an opinion by European Union judges.

Andrzej Duda appointed judges to the civil and penal chambers of the court as well as to its new chamber of extraordinary control, according to his top aide, Pawel Mucha. Reporters were not allowed to witness the ceremony.

"We are implementing another stage of the reform of the justice system that is so important to us," Mucha said, adding: "We are acting in the public interest."

The new judges are part of the sweeping changes that the ruling conservative Law and Justice party has been applying to the justice system since winning power in 2015. It says that judges active during the communist era, before 1989, must be replaced. Many of the court's judges have been forced to retire early under a new law that put their retirement age at 65, from the previous 70.

But critics say the changes violate the constitution and are putting Poland's courts under the party's political control. They also say Duda is acting against the supreme charter and warn he may be brought to account before a special tribunal.

The former head of the Constitutional Tribunal, designed to try actions by politicians, Andrzej Zoll, said Duda must be "brought to account in the future," saying his actions are against the rule of law and could lead to anarchy.
Related listings
A Missouri appeals court panel cleared the way Friday for voters to decide a November ballot initiative that could shake up of the state Legislature by requiring districts to be drawn to achieve "partisan fairness" and imposing new lobbying limits.Th...

India's top court ordered Wednesday that five prominent rights activists arrested for alleged Maoist links be kept under house arrest instead of police custody until it rules next week on a petition challenging their detention.Police, meanwhile, brok...

The California Supreme Court on Thursday made it easier for some immigrant children who are abused or abandoned by a parent to seek a U.S. visa to avoid deportation in a ruling that advocates said would help thousands of children.State judges cannot ...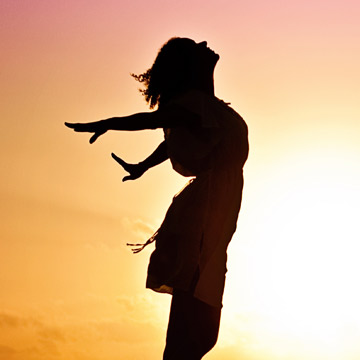 Is Now the Time to Really Call a Special Education Lawyer?
IDEA, FAPE, CHILD FIND and IEPs: The Individuals with Disabilities Education Act (IDEA) guarantees all children with disabilities to a free appropriate public education (FAPE). FAPE starts with a school's responsibility to identify that a child has a disability (Child Find) and create an Individualized Education Program (IEP) to suit the needs of the child. Parents need to be persistent, dedicated and above all else aware of the many services and accommodations that their child is entitled to under the law. As early as this point within your child's special education, many parents will often find themselves in the situation asking, "is now the time to really call a special education lawyer?" Here are a few things to consider when asking yourself that question.
Business News