Arizona judge delays trial in fight over education funding
National News
A lawsuit over how much money Arizona's lawmakers allocate for school maintenance, buses, textbooks and technology won't go to trial next week, after a judge granted a request for a delay by the state's incoming attorney general.

Democratic Attorney General Kris Mayes said her office needs time to determine whether some or all of the claims can be resolved without a trial.

The trial was set to begin Monday. Maricopa County Superior Court Judge Dewain Fox approved Mayes' request Friday and scheduled a status hearing for March 17, the Arizona Republic reported.

A group of school districts and associations representing school officials and teachers sued the state in 2017. They argued that the Legislature had shorted them billions of dollars in capital funding for more than a decade.

The lawsuit sought a declaration that Arizona's school funding scheme was unconstitutional because it violated the "uniform and general" clause of the state Constitution. The state Supreme Court ruled in 1994 that it is the state's responsibility to provide cash for new schools, major maintenance and things like textbooks. The Legislature began cutting that spending during the Great Recession of 2007-2009.

Mayes has said in recent filings that the state will no longer argue that the capital funding system is beyond the purview of the courts or that districts need to prove that specific students didn't receive an adequate education due to their school's capital facilities.

Kim Martin, a spokesperson for the attorney general's office, said Friday that the case has already cost the state millions of dollars and the hope is that an agreement can be reached with the plaintiffs.

Attorney Danny Adelman is executive director of the Arizona Center for Law in the Public Interest, which is helping litigate the case. He's hopeful that incoming Democratic Gov. Katie Hobbs can address some of the concerns through executive actions.
Related listings
Prosecutors plan to seek a decades-long prison sentence for a man who is expected to plead guilty this week to opening fire in a subway car and wounding 10 riders in an attack that shocked New York City.Frank James, 63, is scheduled to enter a guilty...

A Manhattan federal judge known for swift decisions and a no-nonsense demeanor during three decades of overseeing numerous high-profile cases was assigned Tuesday to Sam Bankman-Fried's cryptocurrency case.The case was relegated to Judge Lewis ...

A judge has thrown out Republican Kari Lake's challenge of her defeat in the Arizona governor's race to Democrat Katie Hobbs, rejecting her claim that problems with ballot printers at some polling places on Election Day were the result of...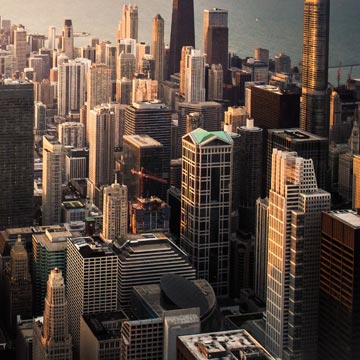 Victorville CA DUI Lawyers - Drunk Driving Defense Attorney
If you fail a sobriety test or have a blood alcohol level above 0.8%, you are considered to be driving under the influence in which you will be arrested. During this time you will be read your Miranda rights and it is crucial to exercise your right to remain silent. As they say, "anything you say can and will be held against you in court." The courtroom takes no mercy on drunk drivers and any statement you make during your arrest will only damage your case. The charges you are facing for a DUI range from fines, a 12-month suspension on your license and worst-case scenario, prison time. Your attorney will be able to analyze your situation to decide the best way to go about your case. Our Victorville CA DUI Lawyers attorneys know the tricky ways to challenge all of the DUI tests and know how to claim improper collection of evidence. We will be able to negotiate on your behalf and free you from charges and help you keep your drivers license. The DUI process can last up to several months, we can make this process easier on you.