3M agrees to pay $6 billion to settle earplug lawsuits
National News
Chemical and consumer product manufacturer 3M has agreed to pay $6 billion to settle numerous lawsuits from U.S. service members who say they experienced hearing loss or other serious injuries after using faulty earplugs made by the company.

The settlement, consisting of $5 billion in cash and $1 billion in 3M stock, will be made in payments that will run through 2029. The agreement announced by the Minnesota company on Tuesday marks a resolution to one of the largest mass torts in U.S. history.

Hundreds of thousands of veterans and current service members have reportedly sued 3M and Aearo Technologies, a company that 3M acquired in 2008, over their Combat Arms Earplug products. The service members alleged that a defective design allowed the products — which were intended to protect ears from close range firearms and other loud noises — to loosen slightly and allow hearing damage, according to Aylstock, Witkin, Kreis, & Overholtz PLLC, one of the law firms representing plaintiffs.

In an online summary about the Combat Arms Earlplug litigation, the Florida-based law firm notes that 3M previously agreed to pay $9.1 million to settle a lawsuit on behalf of the government alleging the company knowingly supplied defective earplugs to the U.S. military. And since 2019, the firm added, 3M has lost 10 of 16 cases that have gone to trial — awarding millions of dollars to plaintiffs to date.

In Tuesday's announcement, 3M maintained that the agreement — which includes all claims in Florida's multi-district litigation, coordinated state court action in Minnesota, and potential future claims — was not an admission of liability.

"The products at issue in this litigation are safe and effective when used properly," the company wrote. "3M is prepared to continue to defend itself in the litigation if certain agreed terms of the settlement agreement are not fulfilled."

3M has previously tried to reduce exposure to the earplug litigation through bankruptcy court, the Wall Street Journal reported. In 2022, Aearo filed for bankruptcy as a separate company, accepting responsibility for claims, but the filing was later dismissed in U.S. bankruptcy court.

Beyond the earplug litigation, 3M in June agreed to pay at least $10.3 billion to settle lawsuits over contamination of many U.S. public drinking water systems with potentially harmful compounds. The deal would compensate water providers for pollution with per- and polyfluorinated substances, also known as "forever chemicals."

The agreement hasn't been finalized yet. Last month, 22 attorneys general urged a federal court to reject the proposed settlement, saying it lets manufacturer 3M off too easily.
Related listings
According to court documents, Jerry Lee Redman of Severn, Maryland, owned Redman Services Inc. (RSI), a paving and construction company. For at least 2015 through 2018, Redman filed corporate income tax returns for RSI that underreported the business...

People seeking medication abortions on the U.S. Territory of Guam must first have an in-person consultation with a doctor, a federal appeals court says, even though the nearest physician willing to prescribe the medication is 3,800 miles (6,100 kilom...

Lawyers for Donald Trump were meeting Thursday with members of special counsel Jack Smith's team as a potential indictment loomed over the former president's efforts to overturn the results of the 2020 election, according to a person fami...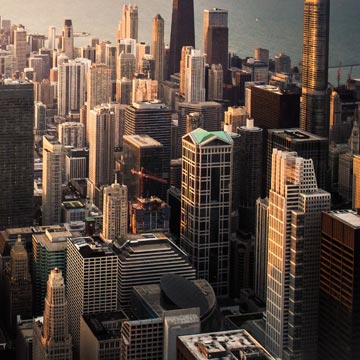 Victorville CA DUI Lawyers - Drunk Driving Defense Attorney
If you fail a sobriety test or have a blood alcohol level above 0.8%, you are considered to be driving under the influence in which you will be arrested. During this time you will be read your Miranda rights and it is crucial to exercise your right to remain silent. As they say, "anything you say can and will be held against you in court." The courtroom takes no mercy on drunk drivers and any statement you make during your arrest will only damage your case. The charges you are facing for a DUI range from fines, a 12-month suspension on your license and worst-case scenario, prison time. Your attorney will be able to analyze your situation to decide the best way to go about your case. Our Victorville CA DUI Lawyers attorneys know the tricky ways to challenge all of the DUI tests and know how to claim improper collection of evidence. We will be able to negotiate on your behalf and free you from charges and help you keep your drivers license. The DUI process can last up to several months, we can make this process easier on you.