Trump's Lawyers Meet With Prosecutors as Election Interference Charges Loom
National News
Lawyers for Donald Trump were meeting Thursday with members of special counsel Jack Smith's team as a potential indictment loomed over the former president's efforts to overturn the results of the 2020 election, according to a person familiar with the matter.

The meeting included Trump lawyer John Lauro, said the person, who spoke on the condition of anonymity to The Associated Press to describe a private gathering. Trump earlier this month was informed by Smith's office that he was a target of the Justice Department's investigation, suggesting that an indictment could be soon.

The investigation has focused on the turbulent two month-period after the November 2020 election in which Trump refused to accept his loss to Joe Biden and spread lies that victory was stolen from him. The turmoil resulted in the Jan. 6, 2021, riot at the U.S. Capitol, when Trump loyalists violently broke into the building, attacked police officers and disrupted the congressional counting of electoral votes. More than 1,000 people have been charged with federal crimes related to the Capitol riot.

In between the election and the riot, Trump urged local election officials to undo voting results in their states, pressured Vice President Mike Pence to halt the certification of electoral votes and falsely claimed that the election had been stolen — despite the fact that numerous federal and local officials, a long list of courts, top former campaign staffers and even his own attorney general have all said there is no evidence of the fraud he alleges.

A spokesman for Smith declined to comment on Thursday's meeting.

Trump was charged by Smith's team last month with illegally hoarding classified documents at his Palm Beach, Florida, estate, Mar-a-Lago, and concealing them from investigators. He was also indicted in New York in March on charges of falsifying business records in connection with an alleged hush money payment to a porn actor. And prosecutors in Fulton County, Georgia, are preparing to announce charging decisions in the coming weeks related to efforts to subvert the election in that state.
Related listings
A federal judge on Wednesday upheld a $5 million jury verdict against Donald Trump, rejecting the former president's claims that the award was excessive and that the jury vindicated him by failing to conclude he raped a columnist in a luxury de...

Tennessee's ban on gender-affirming care for transgender youth can go into effect — at least for now — after a federal appeals court on Saturday temporarily reversed a lower court ruling.Last month, a district court judge in Tenness...

The Supreme Court on Thursday gave whiskey maker Jack Daniel's reason to raise a glass, handing the company a new chance to win a trademark dispute with the makers of the Bad Spaniels dog toy.In announcing the decision for a unanimous court, Ju...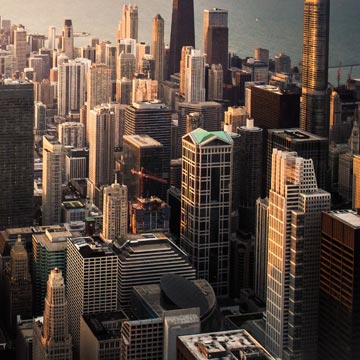 Victorville CA DUI Lawyers - Drunk Driving Defense Attorney
If you fail a sobriety test or have a blood alcohol level above 0.8%, you are considered to be driving under the influence in which you will be arrested. During this time you will be read your Miranda rights and it is crucial to exercise your right to remain silent. As they say, "anything you say can and will be held against you in court." The courtroom takes no mercy on drunk drivers and any statement you make during your arrest will only damage your case. The charges you are facing for a DUI range from fines, a 12-month suspension on your license and worst-case scenario, prison time. Your attorney will be able to analyze your situation to decide the best way to go about your case. Our Victorville CA DUI Lawyers attorneys know the tricky ways to challenge all of the DUI tests and know how to claim improper collection of evidence. We will be able to negotiate on your behalf and free you from charges and help you keep your drivers license. The DUI process can last up to several months, we can make this process easier on you.