Receiver Says Moviemaker Defrauded Bayou Hedge Fund
Litigation Reports
Kroll Inc., the court-appointed receiver for the defunct Bayou Hedge Fund, sued movie producer Steven Brown, claiming he used more than $3 million that should have gone to repay Bayou's investment in a new movie. Kroll also sued the attorney who helped Bayou invest in Brown's movies after the lawyer jumped over to Brown's side and allegedly stalled negotiations to help Brown avoid repayment.

Kroll has been in charge of recovering Bayou assets since 2006, after Samuel Israel III and former Bayou CFO Daniel Marino were convicted of stealing $450 million from investors. Israel led police on a goose chase in June after faking his suicide to try to avoid prison.

According to this Superior Court complaint, in 2005 Bayou created various companies to invest in three of Brown's movies. Bayou subsidiary Paid Movie I invested $2.7 million in "Yellow." In exchange for financing "Yellow," Brown promised to repay Bayou's investment within 6 months, plus a 15 percent fee. Bayou would also get half of "Yellow's" revenue. Though "Yellow" garnered good reviews at the New York International Latino Film Festival and the Los Angeles Latino International Film Festival, Brown never repaid Bayou's original investment and failed to make good on either the 15 percent fee or the additional 50 percent share of revenue, the complaint states.

Paid Movie II, another Bayou subsidiary, allegedly wired Brown $250,000 to finance the movie, "Just Play Dead." The Paid Movie II contract held that Brown would share revenue from "Just Play Dead" and send the company weekly accounting explanations - and repay the loan. Brown did none of that, according to the complaint.

Bayou allegedly loaned Brown $200,000 to finance a third movie, "Affairs of State." Again, Kroll says, Brown failed to repay the loan.

In 2006, when Kroll took over Bayou's attempts to get Brown to cough up the money, Kroll says, former Bayou attorney Barry Reiss hopped over to Brown's side. Reiss had represented Bayou and Paid Movie I, II and III during negotiations with Brown, but jumped ship when Kroll took over, according to the complaint.

Reiss kept Kroll from suing Brown by claiming that the movies would soon make enough money to repay the loans, Kroll says. Reiss represented Brown during negotiations of a new repayment schedule. Kroll says it would never have given Reiss permission to represent Brown and would not have excused Reiss' conflict of interest, had Reiss asked it to.

Instead of complying with the new repayment agreement, Kroll says, Brown used the money he owed to make another movie, "Adrift in Manhattan," starring Heather Graham and William Baldwin.

Kroll wants Brown to repay the loans, plus the 15 and 50 percent fees it promised, and damages. Kroll is represented by Richard Fond with Simke, Chodos & Sasaki.
Related listings
Litigation Reports

06/20/2017

Cristiano Ronaldo has been summoned to appear before a Spanish judge, and Jose Mourinho could be next. Ronaldo and Mourinho are the latest members of the soccer elite to be accused of tax fraud in Spain. Lionel Messi and Javier Mascherano, among othe...

Litigation Reports

05/22/2017

The Supreme Court's ruling that two North Carolina congressional districts relied too heavily on race should give voting-rights advocates a potent tool to fight other electoral maps drawn to give Republicans an advantage in the state. The justices ag...

Litigation Reports

02/28/2017

The U.S. Supreme Court refused Monday to review appeals in three Texas death row cases, including one where a man pleaded guilty to a triple slaying in South Texas. The high court's rulings moved two inmates closer to execution: LeJames Norman, 31, c...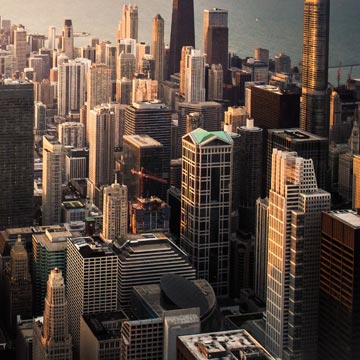 Victorville CA DUI Lawyers - Drunk Driving Defense Attorney
If you fail a sobriety test or have a blood alcohol level above 0.8%, you are considered to be driving under the influence in which you will be arrested. During this time you will be read your Miranda rights and it is crucial to exercise your right to remain silent. As they say, "anything you say can and will be held against you in court." The courtroom takes no mercy on drunk drivers and any statement you make during your arrest will only damage your case. The charges you are facing for a DUI range from fines, a 12-month suspension on your license and worst-case scenario, prison time. Your attorney will be able to analyze your situation to decide the best way to go about your case. Our Victorville CA DUI Lawyers attorneys know the tricky ways to challenge all of the DUI tests and know how to claim improper collection of evidence. We will be able to negotiate on your behalf and free you from charges and help you keep your drivers license. The DUI process can last up to several months, we can make this process easier on you.