High court ruling may give voter rights groups a strong tool
Litigation Reports
The Supreme Court's ruling that two North Carolina congressional districts relied too heavily on race should give voting-rights advocates a potent tool to fight other electoral maps drawn to give Republicans an advantage in the state.

The justices agreed Monday with a federal court that had struck down two congressional districts as illegally race-based. Because those districts were already redrawn for the 2016 election, the ruling doesn't require immediate changes from North Carolina. But it looms large in other battles unfolding over voting districts there and elsewhere.

Also pending before the high court is a separate challenge to North Carolina state House and Senate districts that have helped the GOP cement veto-proof majorities in both chambers.

A lawyer challenging the General Assembly districts said legislative mapmakers used similar reasoning to defend the congressional and legislative maps, so Monday's ruling bolsters her cause.

"It's abundantly clear that what the state of North Carolina did in drawing its legislative districts cannot withstand constitutional muster," Anita Earls of the Southern Coalition for Social Justice said in a phone interview.

In the case Earls is arguing, a federal court had previously thrown out 28 state House and Senate districts as illegal racial gerrymanders. But earlier this year the Supreme Court temporarily halted an order to redraw those legislative districts. The justices could act on the challenge to the state districts as early as next week.

In recent years, the Supreme Court has ruled for civil rights groups and black voters in challenges to political districts in Alabama, North Carolina and Virginia.

A Democratic group led by former Attorney General Eric Holder is focusing on redistricting challenges to counter political gains Republicans have made since the 2010 census and the redrawing of electoral districts that followed.
Related listings
Litigation Reports

02/28/2017

The U.S. Supreme Court refused Monday to review appeals in three Texas death row cases, including one where a man pleaded guilty to a triple slaying in South Texas. The high court's rulings moved two inmates closer to execution: LeJames Norman, 31, c...

Litigation Reports

10/18/2016

Federal judges in New Jersey have struggled with a workload approaching 700 cases each, nearly double what's manageable, because of judicial vacancies. In Texas, close to a dozen district judgeships remain open, more than in any other state. Senate c...

Litigation Reports

09/07/2016

Mexico's Supreme Court has ruled unconstitutional two state anti-corruption laws that outgoing governors passed in apparent attempts to shield themselves from investigation. Many Mexicans were outraged when the governors of the states of Veracruz and...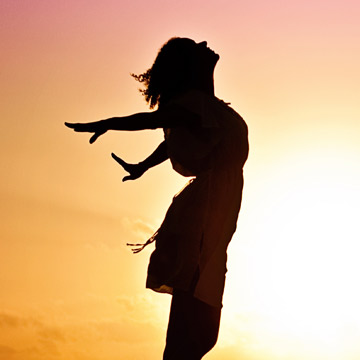 Forte Law Group is a trusted resource to protect your child's needs.
Based on the culmination of ongoing state, municipal and board of education budget cuts, coupled with school districts having to do more with less resources, the current climate within schools often dictates that you may require a special education attorney to achieve the best results when advocating for your child's right to a free appropriate public education. Coupled with increasing class sizes, your child may slip through the cracks within the school system itself and not be receiving an appropriate education with measurable goals and objectives.

A Connecticut Special Education Attorney Knows the Law

Often is the situation that there already exists a high level of frustration and contention between the family and school when special education and related services are not being appropriately delivered. Many times, the relationship between family and school results in an adversarial environment that is not conducive towards a team approach for the benefit of your child's needs.